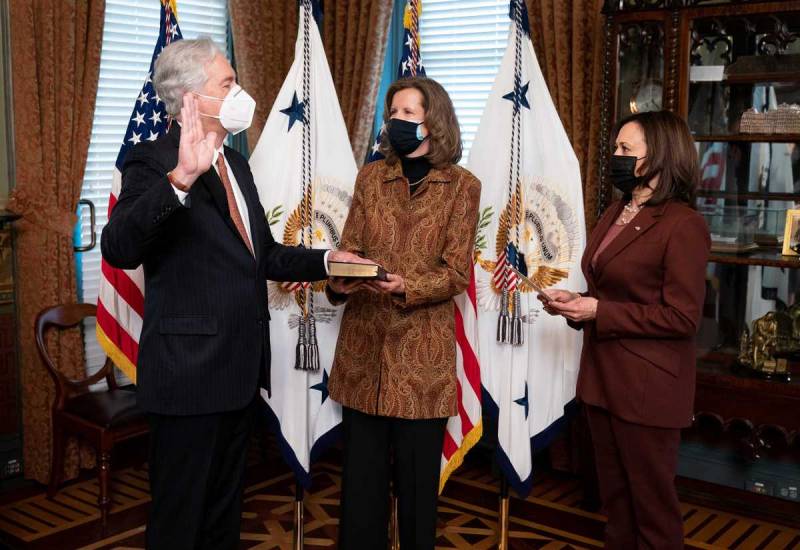 Oath of the CIA Director
In the West, new suspicions about Russian intelligence have been voiced. We are talking about suspicions about the GRU. This combination of letters for Western countries has recently become almost the designation of "universal evil".
The American news publication Politico writes that in Washington "the GRU is suspected of attacks on American intelligence officers." What "attacks" are we talking about?
It turns out that the United States considers "GRU employees" guilty of using "directed energy technologies." Allegedly, Russian intelligence used these technologies "against American intelligence officers around the world." What specific "technologies" are being discussed is not reported.
The publication stated that at the moment the US intelligence "has no direct evidence of involvement in the attacks of the GRU", but "there is reason to draw just such conclusions." At the same time, it is added that the final conclusions are still not accepted.
From the material:
The investigation into the attacks carried out will be continued and intensified. It is planned to study the role of the Russian GRU in attacks on American intelligence officers.
One of the episodes is associated with the "attack" on a US intelligence officer, when she was walking her dog ...
We will remind that earlier the USA announced about some kind of acoustic attacks on the employees of its diplomatic mission in Cuba. The mission staff were then evacuated. If these messages are related, does that mean that all of the U.S. diplomatic missions were intelligence personnel?
The US press adds that after the attacks on American intelligence officers, their health deteriorated.