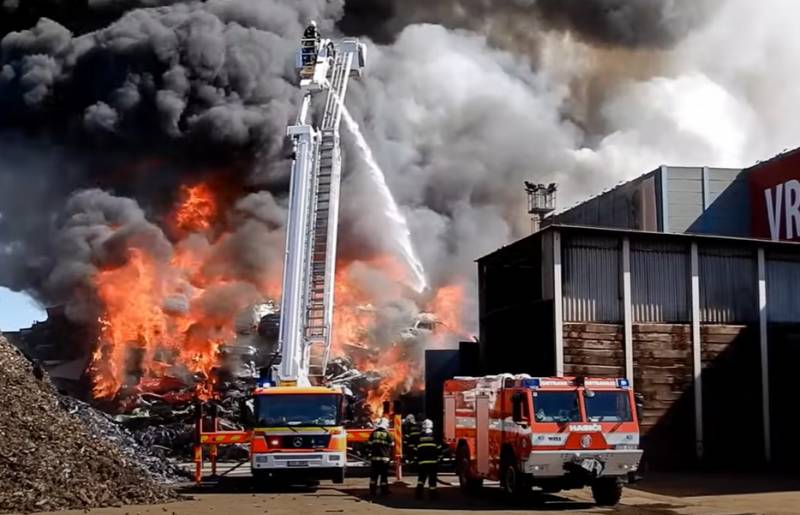 It got to the point that any major fire in the Czech Republic causes increased attention from the press, and not only the Czech one. This is due to the well-known situation in which it has become fashionable in Europe in almost any incidents on its territory to see the "trace of Russia" - the notorious "Petrov with Boshirov".
Today, the network is discussing a large fire that broke out on the territory of the Vitkovice metallurgical plant in the Czech city of Ostrava.
According to the latest information, the fire has engulfed the territory where scrap metal, including broken cars, is transported for its subsequent metallurgical processing. This territory contains about 1,5 thousand tons of scrap metal.
Jakub Kozak, spokesman for the administration of the Moravian-Silesian Region of the Czech Republic, said that the authorities urged the local population not to leave their homes, to close the windows more tightly, as the acrid smoke from the fire spread to residential areas.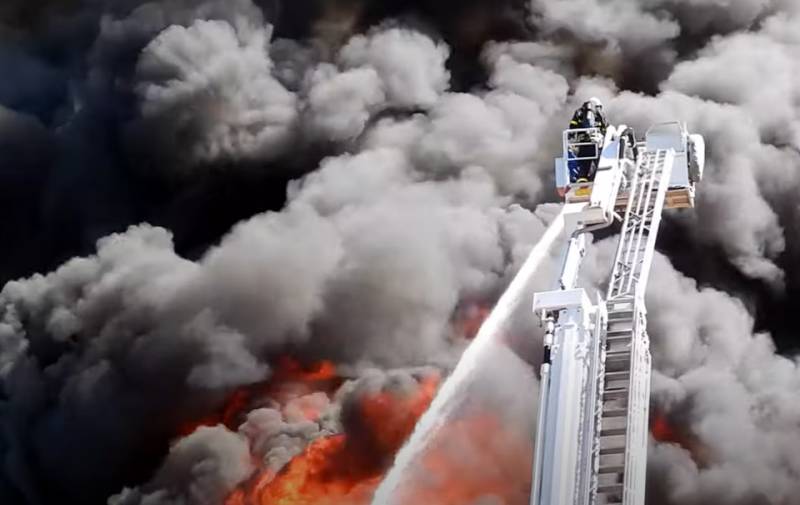 According to the local authorities of the city of Ostrava, an explosion preceded a major fire at the Vitkovice metallurgical plant. What exactly exploded has not yet been reported.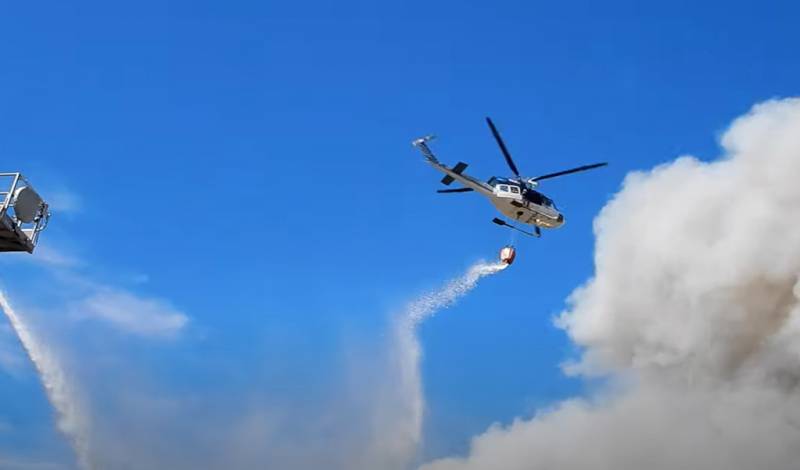 Eyewitnesses report that thick black smoke covered the area of ​​Ostrava adjacent to the enterprise:
The smoke screen is visible from anywhere in the city, as well as from the suburbs, including Frydek-Mistek.
Over fifty fire engines, special equipment, and helicopters are involved in extinguishing the fire.