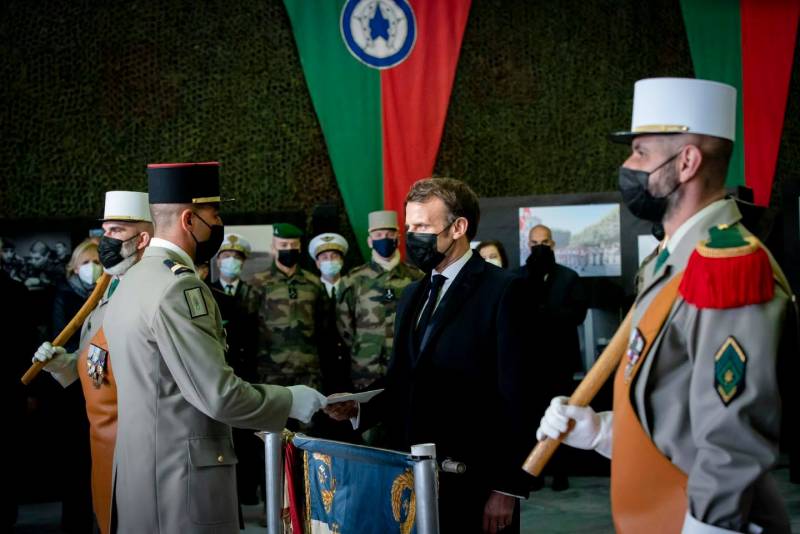 The French retired and active military warned the government about the possible split of the country due to the policy pursued by the state. In France, a rift is brewing that could lead to a coup, the main force of which will be the military. Writes about this Egyptian edition Noonpost.
The retired generals and active officers of the French army sent an open letter to the President and Government of France. In their message, the military sharply criticized the policies pursued by the authorities. Of particular concern, according to officers, is the Islamization of France, when in entire areas of cities, local gangs of migrants seize power and establish their own laws.
The military warns of the risk of a civil war and calls on the government to take decisive action to "eliminate" the existing threat. At the same time, according to the author, there is a threat of a military coup and it is quite real. In their letter, the officers say directly that they are ready to support those politicians who will be engaged in "saving the nation." Attention is drawn to the fact that this is stated not only by the retirees, but also by the active military.
The support given to the military by Marine Le Pen, leader of the right-wing National Front party, lends even greater reality to the coup. The presidential candidate, and Le Pen intends to take this post, is supported by ex-Minister of Justice Rashid Dati, who has considerable political weight.
Despite the fact that Macron called for punishment of all the military involved in the letter, this does not remove the threat of a coup, the author is sure. It is possible that the military will carry out a coup, and a right-wing politician like Marine Le Pen will come to power, who can solve the pressing problems of France.