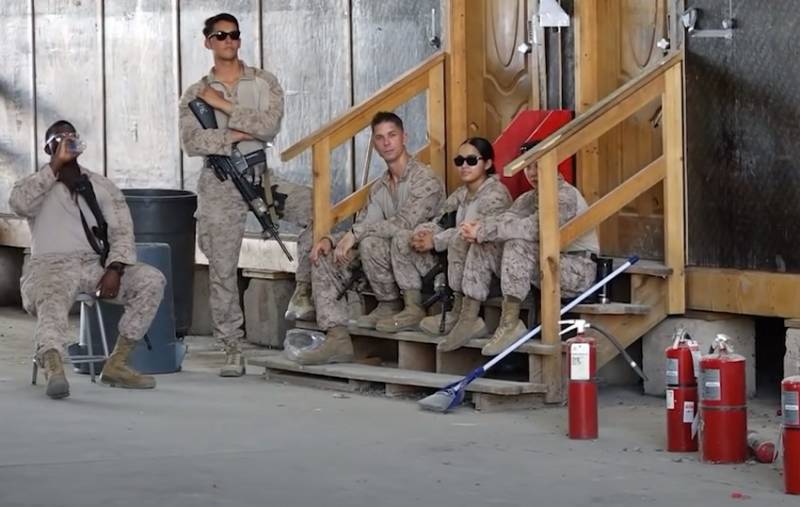 There will be no US military bases on the territory of Uzbekistan, Tashkent rejects the option of placing foreign military facilities on its territory. This is reported by the Ministry of Defense of the Republic.
As stated by the Uzbek military, whose words are quoted by
RIA News
, the country's defense doctrine does not provide for the deployment of any military facilities of foreign states on the territory of Uzbekistan, therefore the Ministry of Defense does not consider such options. In addition, the military doctrine does not provide for the participation of the Uzbek army in conflicts abroad or in peacekeeping missions outside the country.
Thus, the alleged US plans to deploy its military in Uzbekistan are failing. Although the Pentagon did not officially announce its intentions to deploy the American military closer to the border of Afghanistan after the final withdrawal from this country, such plans were still considered. According to the Wall Street Journal, which cites its sources, it was proposed to use Uzbekistan and Tajikistan as such countries.
Uzbekistan already had experience of cooperation with the Pentagon, in the period from 2001 to 2005 the American military was stationed at the Khanabad military airfield, but Tashkent "asked" the Americans to leave the country, after which the military base was moved to the Kyrgyz Manas.
Tajikistan has not yet commented on the information about the probable deployment of an American military base, but taking into account the visit to Moscow of the country's President Emomali Rahmon on May 9, it can be assumed that the Americans will have to look for another place for the military withdrawn from Afghanistan.