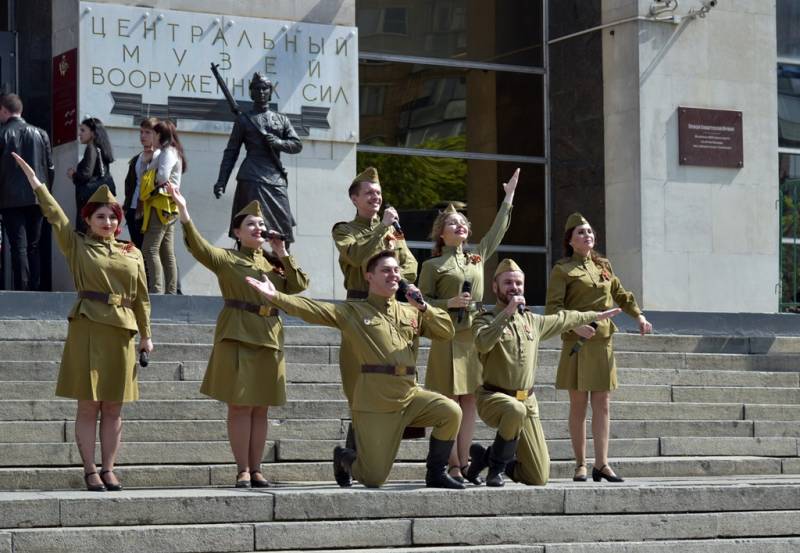 The Central Museum of the Armed Forces, located in Moscow at ul. Soviet Army 2, they want to move to the Patriot Park. Writes about this Moscow
news
portal
"Moskvich Mag"
.
According to the site, which, in turn, refers to the Medved and Elk. SVAO telegram channel, the Ministry of Defense allegedly decided to move the Central Museum of the Armed Forces from Moscow to the Patriot Park, and on the site of the museum in Maryina Roshcha there will be a new housing complex has been built.
There is no official information about the intentions of the military, it all comes down to the fact that in 2015, Defense Minister Sergei Shoigu allegedly appealed to the president with a request to concentrate all museums in the Patriot Park. Also, the BBC Russian Service reported about the postponement in March, which referred to some anonymous sources in the museum itself. So, according to the Air Force, the decision has allegedly already been made and the museum will soon be transferred to a branch that will be built in the Patriot Park next to the main temple of the Armed Forces.
Museum staff oppose the transfer. To declare the requirements for the preservation of the museum, today, on May 10, a rally will be held, in which residents of the Maryina Roshcha district and museum workers will take part. The site does not write who organized the rally, but the first secretary of the Moscow City Committee of the Communist Party of the Russian Federation, Valery Rashkin, who is a State Duma deputy, will take part in it.
The Ministry of Defense did not publish any official messages about the transfer of the Central Museum of the Armed Forces. But in the Air Force such material came out. I wonder since when did foreign media become the official mouthpiece of the military department?