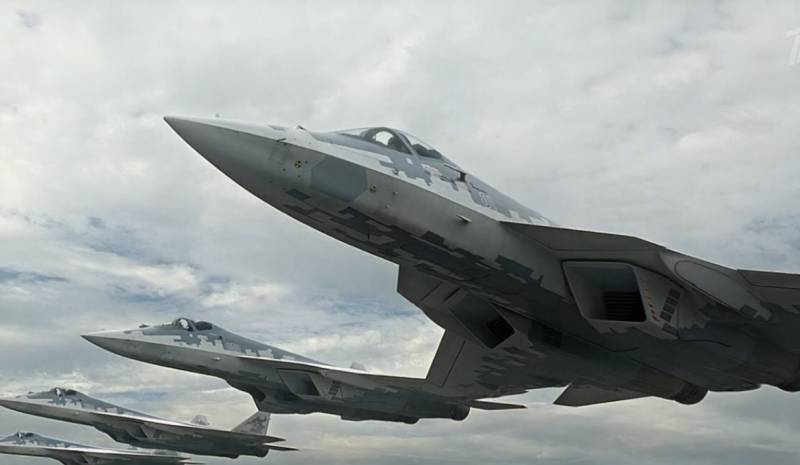 9 units of various equipment were involved in the military parade on Red Square on May 2021, 190.
At the same time, the air part of the parade took place, which was questionable due to bad weather.
Various types of equipment and weapons, including the most modern models, passed through the paving stones of the main square of the country.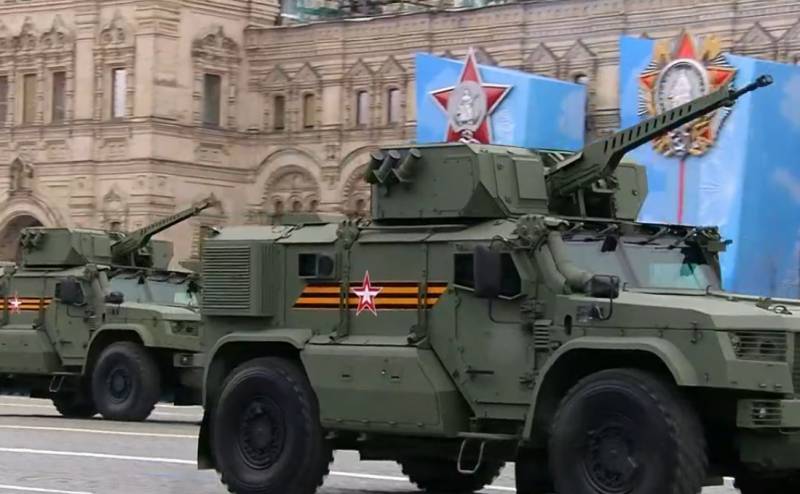 And the military-technical part of the parade dedicated to the 76th anniversary of the Great Victory was opened by the legendary "thirty-fours" -
Tanks
T-34-85, which are rightfully considered one of the best tanks of the Great Patriotic War.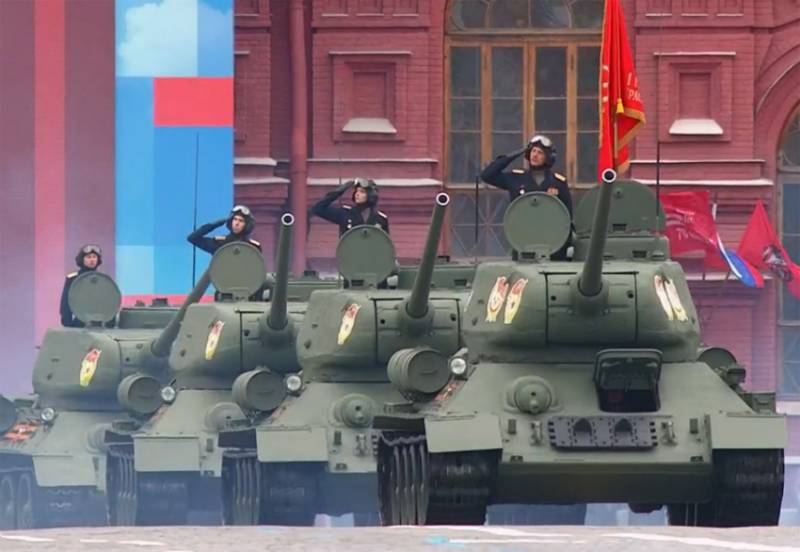 The newest Typhoon-VDV airborne armored vehicles, Kurganets-25 universal tracked platforms with Epoch combat modules marched across Red Square.
The tank unit, in addition to the above-mentioned "veterans" T-34, was represented by the latest versions (modernized) of the T-72, T-80 tanks with gas turbine engines, the T-90 "Breakthrough" and the T-14 "Armata".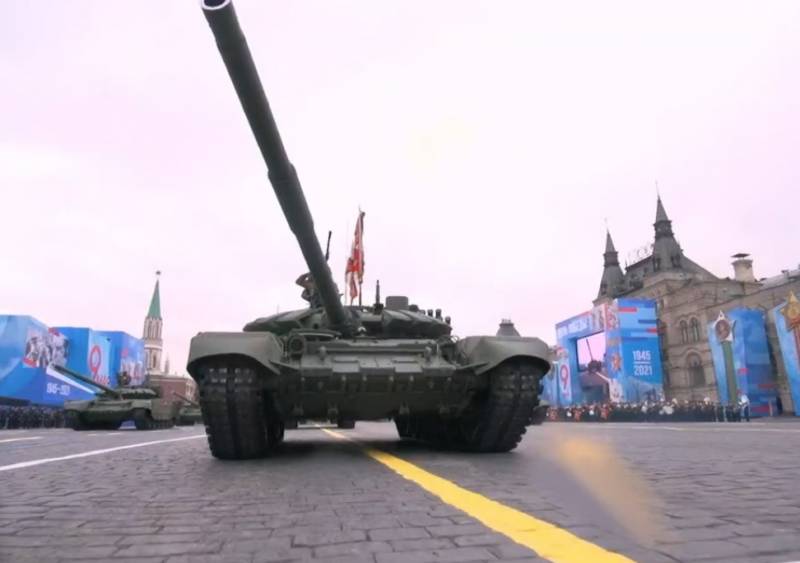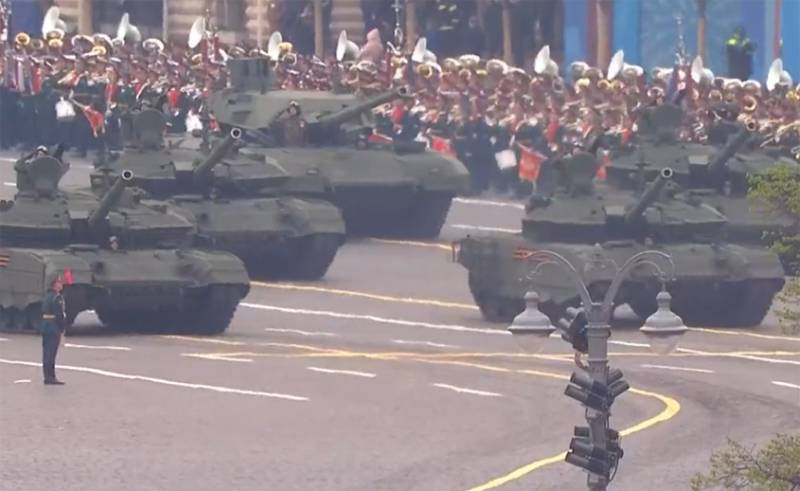 The spectators were presented with modern versions of the Tornado-S multiple launch rocket systems (MLRS), the TOS-1A Solntsepёk heavy flamethrower systems capable of inflicting significant damage on the enemy, covering vast areas of his defense lines and positions.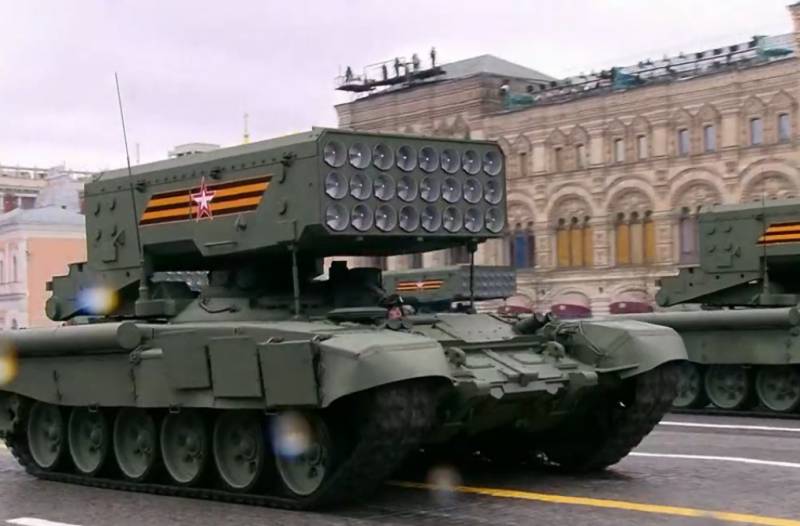 Among the equipment involved in the parade are also the Msta-S self-propelled guns, the Coalition-SV, remote mining machines.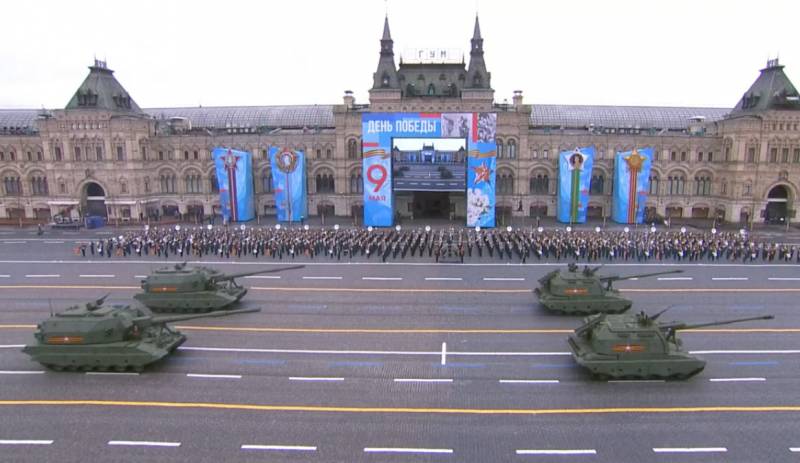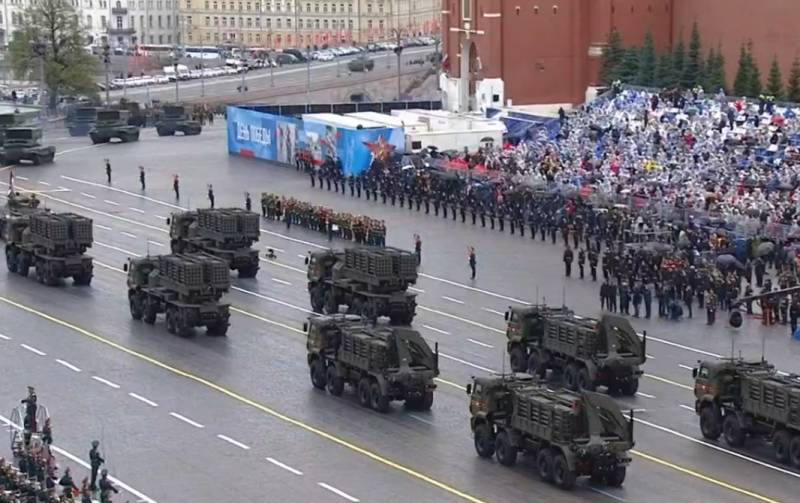 During the May 9 military parade, S-400 Triumph anti-aircraft missile systems, Pantsir-S anti-aircraft missile and cannon systems, Iskander-M operational-tactical missile systems, and Yars ICBMs were demonstrated.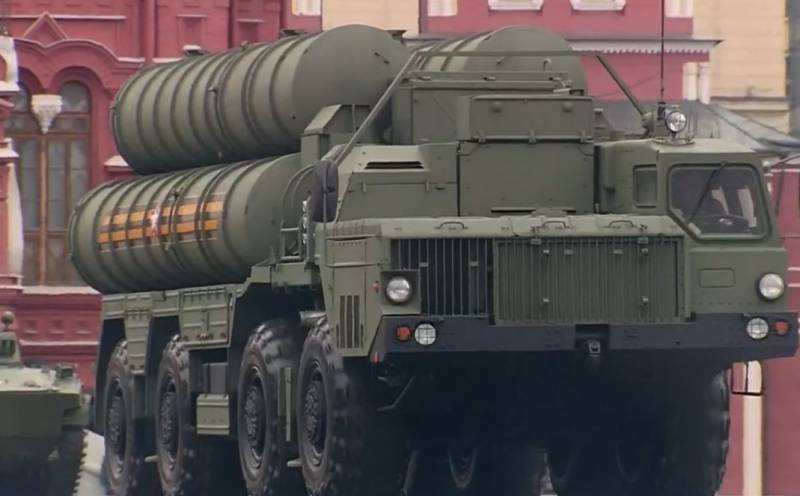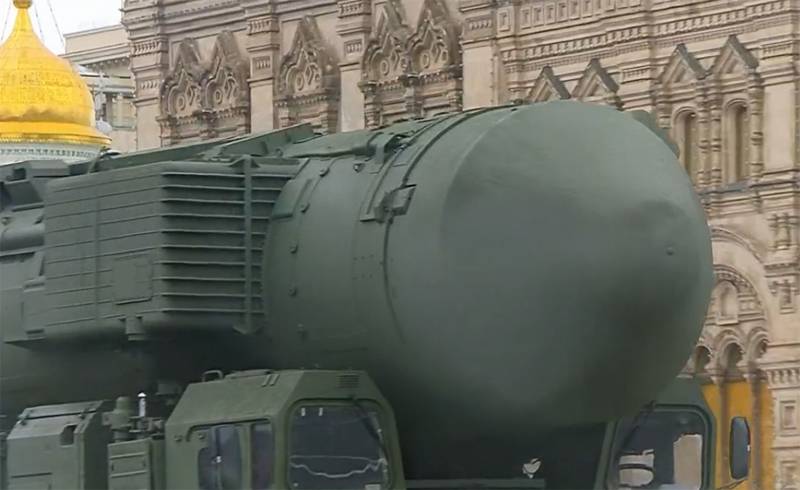 Military police and Rosgvardia vehicles, including armored vehicles "Tiger" and "Typhoon" in various modifications, passed through Red Square.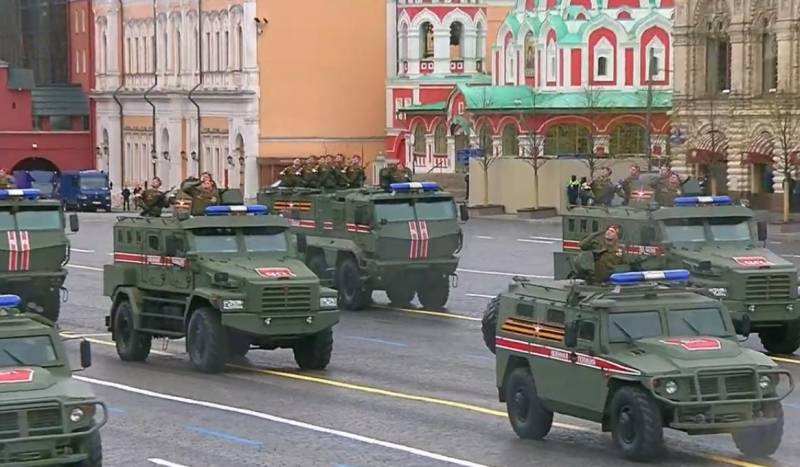 In the sky over Moscow was demonstrated
aviation
Russian Aerospace Forces, including fifth-generation Su-57 fighters, Su-4S, MiG-35K generation 31 ++ fighters (Dagger hypersonic missile systems), Mi-26, Ka-52, MiG-31 helicopters, etc.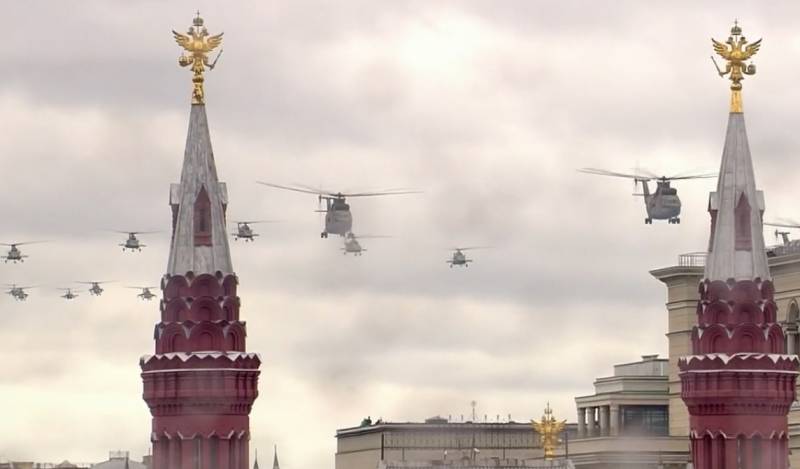 An imitation of the refueling of the Tu-95MS strategic bomber and the Tu-160 missile carrier was carried out.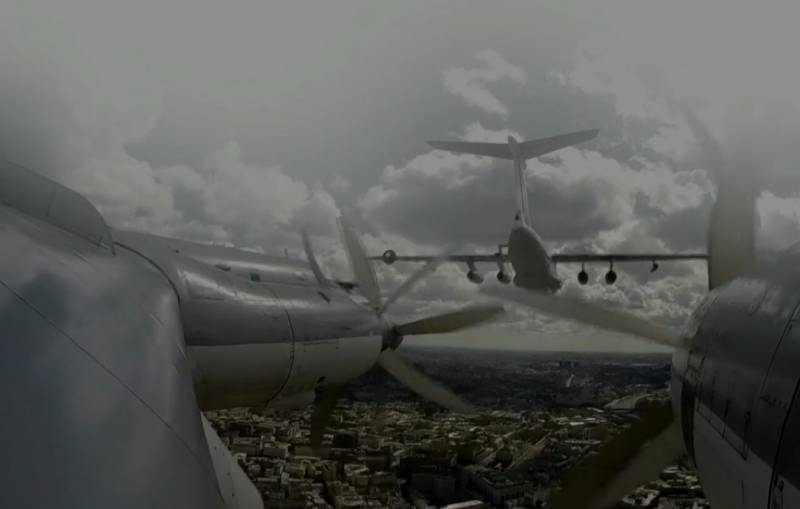 The military parade ended at the beginning of the twelfth (Moscow time).