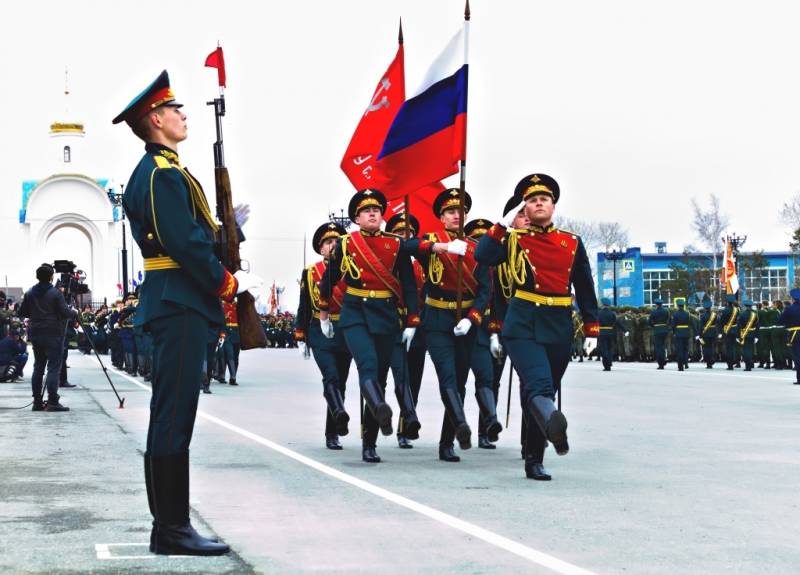 The French press is discussing a military parade that will take place on May 9 on Red Square in Moscow. The Le Figaro publication says that the Victory Day for Russia is the most important component of the national idea, which is "promoted by the Kremlin."
In the material they write that they will pass through Red Square
Tanks
and other armored vehicles, rocket launchers, anti-aircraft systems.
From the material:
The military parade in Moscow is on a par with the Russian signal - the reinforcement of troops on the borders with Ukraine.
French journalists note that Russia "has fewer and fewer allies, and recent rhetoric is aimed at promoting the thesis about attempts by individual countries to steal victory." Such countries, as the French author writes, Russia includes Poland, Lithuania, Latvia, Estonia.
The material points to the more frequent statements that Russia will fight against Ukraine.
From a French press article:
It turns out that the guys from Rostov and Odessa, whose great-grandfathers fought shoulder to shoulder against Nazism, can now fight against each other.
The French author writes that against this background, relations between Russia and the West have escalated to the limit. At the same time, Le Figaro notes that there are even statements about the readiness of the West to form a coalition "like the anti-Hitler one during the Second World War," however, it is emphasized that today the situation is such that the West and the East cannot unite to solve extremely important problems, including terrorism, climate change and coronavirus.