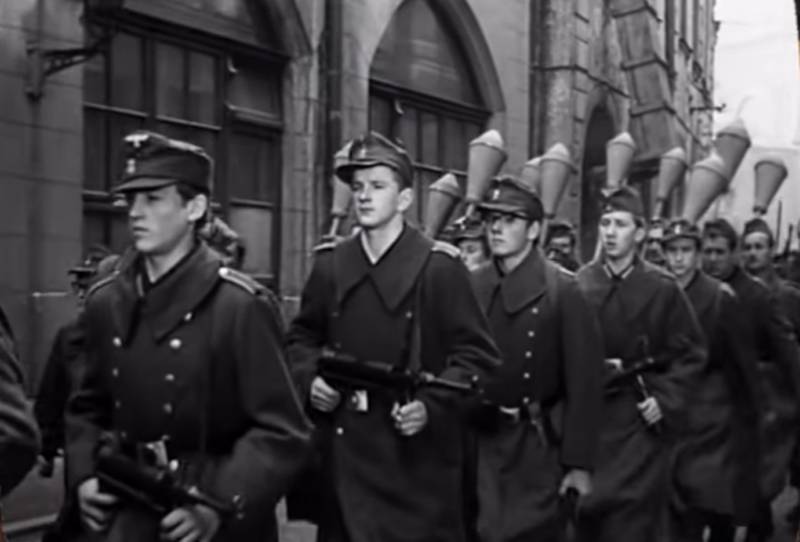 During the Great Patriotic War, one of the options for anti-tank weapons of the Nazi troops were the so-called "Panzerfaust". In fact, these are grenade launchers of a certain type of action, which in the Red Army were collectively called "Faustpatrones". If we talk about "Faustpatron" as the name of disposable German grenade launchers of the Second World War, then it is typical only for the first (light) versions of "Panzerfaust".
The peculiarity of the "Faustpatron" was its design. The "launcher" itself was as light as possible. The total weight is just over 3 kg. The grenade for the "Faustpatron", which was over-caliber, was fired when using a propellant charge. At the same time, a significant part of the gases generated during the shot was diverted back from the barrel, which was actually an ordinary tube.
Depending on the versions of the "Panzerfaust", the range of the shot also varied. The first versions made it possible to "throw" an anti-tank grenade at a distance of about 30 m. A little. In this version, the "Faustpatrons" were used, for example, during defensive "trench" battles - when
Tanks
approached as close as possible to the German positions. For samples that were produced later, the range exceeded 100-150 m.
On the channel "Pravda Zhizn" German "Panzerfaust" is considered, a certain comparison with the "Ryabushinsky pipe", which was created during the First World War, is presented.