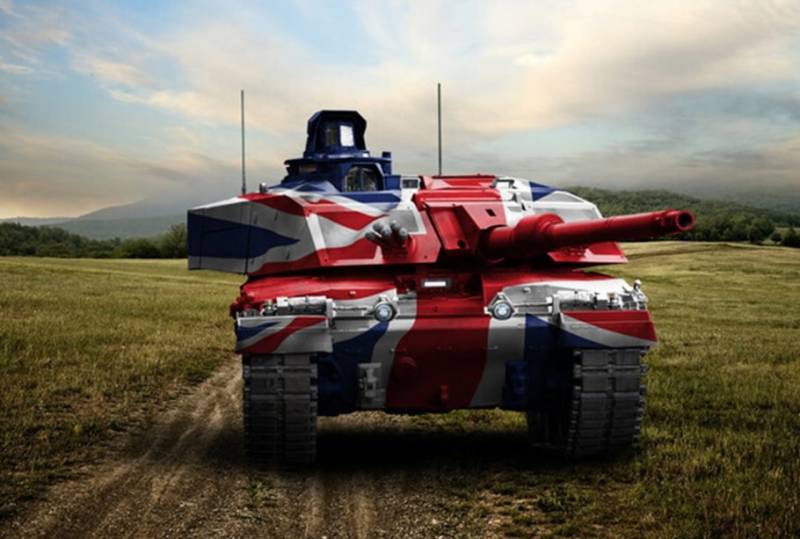 In London for the British Royal Army ordered
Tanks
Challenger 3. This is against the backdrop of reports of plans to reduce the number of tanks.
According to the latest information, 148 of these new tanks have been ordered for the tank units of the United Kingdom.
The Challenger 3 main tanks are a deep modernization of the Challenger 2 tanks in service since 1998. These will be the first fully digitalized tanks in the British Army.
The modernization of combat vehicles will be carried out at the Rheinmetall BAE Systems Land (RBSL) plant located in Telford, Shropshire.
The contract will create 200 new jobs in the main production and 450 more in the UK suppliers. The cost of the historic, as the British media calls it, agreement is £ 800 million, or more than $ 1,1 billion. The British Army expects to receive the first Challenger 3 tanks in 2027, and the rest by 2030.
The purchase of the new version of the tanks is taking place against the backdrop of announced plans to reduce their total number from 227 units to the named 148. The tank contract is part of an overall defense strategy that will reduce the number of the army to 72,5 thousand troops by 2025 as part of increasing attention to unmanned aerial vehicles and cyber war. However, these plans have been criticized in Britain itself. It is stated that a decrease in the number of tanks could lead to negative consequences for safety.
The new version of the British Challenger 3 tank is capable of speeds up to 97 km / h, has a greater range and is armed with a 120 mm smoothbore gun (for NATO ammunition). Each combat vehicle can exchange data on the battlefield with both other tanks and attack helicopters and UAVs. This version of the tanks is suitable for the so-called set-centric war.