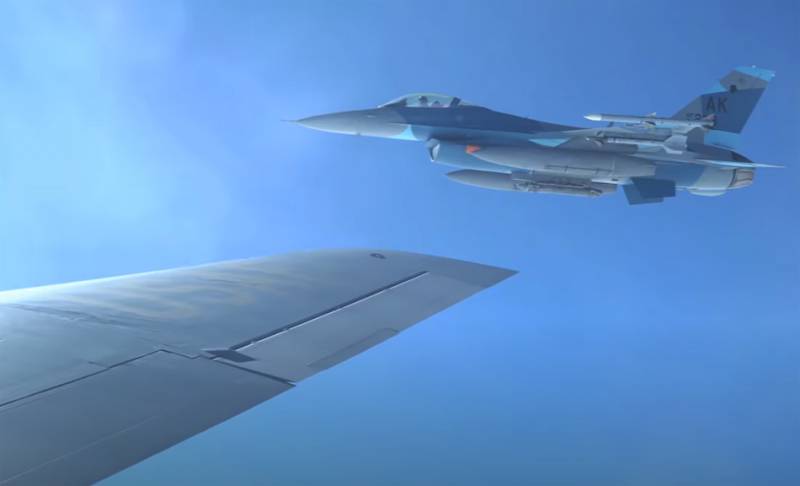 The chief of the US naval reserve, Vice Admiral John Mustin, during a hearing in the House of Representatives subcommittee on appropriations, said there were problems in preparing military pilots for a possible confrontation in the air. As it turns out, the US Navy squadron, which is called the "aggressor squadron", already lacks fighters that could imitate the aircraft of the "most likely enemy".
It is worth noting that in the United States, "aggressor squadrons" consist mainly of American-made aircraft, which are repainted in colors used, for example, by the Russian Aerospace Forces. Such aircraft take part in simulating air battles with US Air Force (Navy) fighters, as a result of which certain tactics for further countermeasures in the air are developed.
Several F / A-18 fighters were withdrawn from the US Navy, which had exhausted their operational life. Among them, as it turns out, were fighters assigned to the same "aggressor squadron" of the US Navy. Now the squadron, as Vice Admiral Mustin told the Congressmen, needs to be replenished with fighters "that could mimic modern enemy aircraft."
John Mustin:
We already do not have enough fighters that would allow us to carry out missions as imitation weapons of the enemy, his high-class fighters.
According to the latest data, the United States is going to solve this problem by transferring several F-16C / D fighters to the "aggressor squadron". Such combat aircraft, as the American vice admiral put it, "are surplus in some parts of the Air Force and the National Guard."
Vice Admiral Mustin:
We need to upgrade these aircraft with infrared sensors for search and tracking, as well as implement the "Red Net" situational data network.
Equipping the F-16 for the needs of simulated air battles under the guise of Russian fighters is scheduled to be completed by November this year. For this, the vice admiral requested additional funds from Congress.