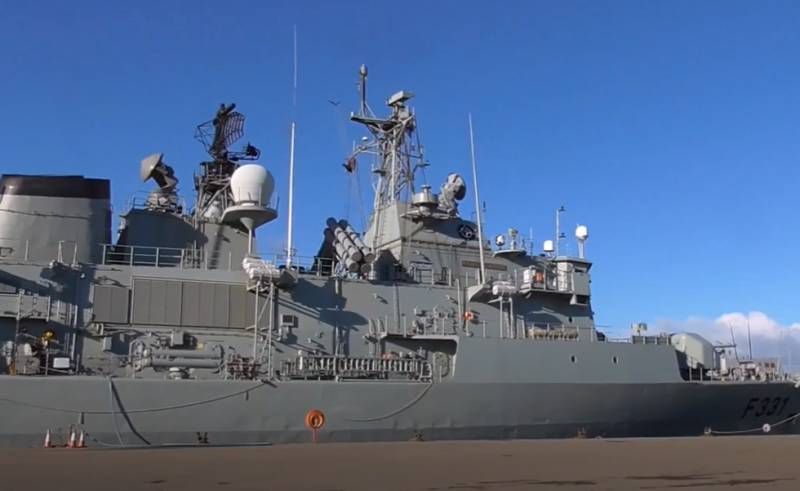 In the Portuguese press, referring to the former command, the state of the country's naval forces is being discussed.
It is noted that the country is a member of NATO, while the real contribution to security can now be talked about more formally. In the English-language edition of Portugal Resident, the columnist writes that the Portuguese navy "is on the verge of collapse."
From the material of the columnist N. Donn:
Only one of the five frigates is operational. The frigate "Vasco da Gama", which is considered the pearl of the Portuguese
fleet
has been at the Arsenal de Alfeite shipyard for the past four years, awaiting costly renovations.
This is the lead ship of the class of the same name, which has been in operation since January 1991. This is a frigate with a standard displacement of about 2800 tons. It was built in Germany. The length of the ship is about 116 m, the draft is 6,2 m.
Portuguese media note that the longer the ship is at anchor, the more difficult it will be to repair it and the more money will have to be spent on such repairs.
From N. Donn's material:
Navy maintenance problems have reached a critical point. Former commanders of the Portuguese Navy call the situation either critical or catastrophic.
At the moment, in the Portuguese Navy, only one frigate is recognized as operational. This is Álvares Cabral, which belongs to the above-mentioned Vasco da Gama class. The frigate "Bartolomeu Dias" was supposed to go to sea after repairs at the shipyard, but the dates were postponed. The fact is that during maneuvering it was rammed by a tug directly in the water area, which belongs to the shipyard. The frigate Francisco de Almeida is at a shipyard in the Netherlands. Moreover, as the Portuguese media write, the Dutch declare for a month in a row that the stage of repair is "final".
Former Chief of Staff of the Portuguese Navy M. Fragoso:
If nothing is done and if the budget parameters are maintained, then we will lose all our warships, we will be left without frigates, with an unusable fleet.
At the same time, it is added that even if we assume that the official Lisbon will significantly increase funding for the repair and modernization of warships, the problem will still not be solved in a short time, since Portugal is experiencing an acute shortage of ship repair specialists. Because of this, ships have to be transported to shipyards in other countries.
It was noted that, on the whole, such a situation is unacceptable for a NATO country.