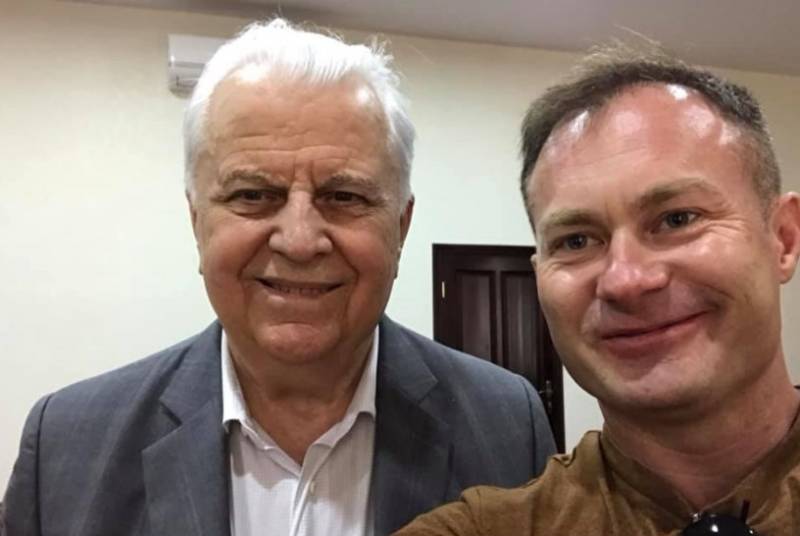 The Donetsk and Lugansk People's Republics at the May 9 parade will allegedly show off Russian weapons. But Ukraine should not be afraid of this, because this is done only to exert psychological pressure on Kiev.
This is the reasoning of the Ukrainian journalist and member of the Trilateral Contact Group Serhiy Garmash in an interview with the Ukrainian press.
He believes that the LDNR will not attack without Russian support. At the same time, according to Garmash, the Russian president is withdrawing troops from the Ukrainian borders too slowly so that he has leverage on Joe Biden during the upcoming negotiations. For some reason, the Ukrainian expert believes that the head of the American state is not indifferent to the fate of Ukraine, therefore he is actively restraining the "Russian aggression".
Garmash believes that there is only one way to achieve a settlement of the conflict in Donbass - reformatting the "Minsk format". He presents it as follows: Russia recognizes itself as a party to the conflict and makes all kinds of concessions under the pressure of the collective West.
Earlier, Russian President Vladimir Putin made it clear that Ukraine should first resolve all issues with Luhansk and Donetsk and only then, if necessary, turn to Moscow, which is one of the mediators in the negotiations. But they don't want to hear him in Kiev.
And in Donetsk and Lugansk on May 9 there will be something to "brag about". Perhaps, including military equipment that previously belonged to the Armed Forces of Ukraine.