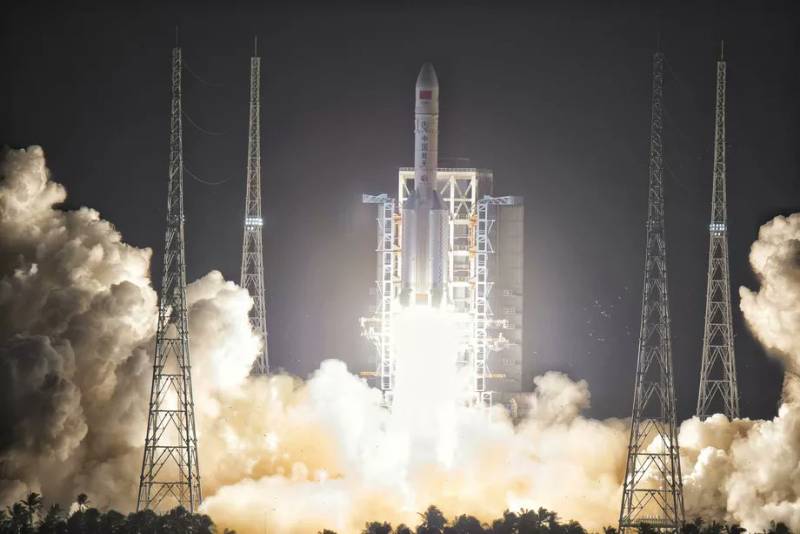 The Chinese launch vehicle Long March 5B, also called Changzheng-5B, which has been unsuccessfully launched into orbit, is expected to fall to Earth on or around May 8 or 9. Naturally, during such a long time interval, it is still impossible to determine at least an approximate place of its fall.
Italian astronomers from The Virtual Telescope Project have posted the first photo of a rapidly falling rocket. At the time of filming, she was at a 700-kilometer height.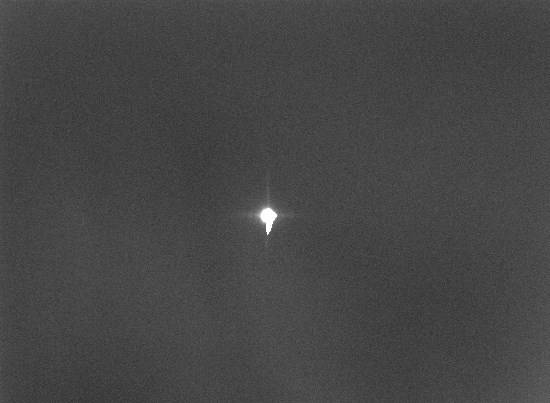 According to Reuters, the Chinese side assures that most of the debris of the rocket will burn up in the atmosphere, and the rest will fall either in an area remote from people or into ocean waters. Thus, the rocket does not pose a danger.
Deutsche Welle reports that the US Armed Forces are monitoring the object's behavior. At the same time, Defense Secretary Lloyd Austin said that the US military would not shoot down a Chinese launch vehicle falling to Earth.
We can do a lot, but now we do not intend to bring it down.
- he said, hinting at the negligent attitude towards the work of Chinese specialists.
The launch of the base module of the PRC space station took place on April 29. For this, a 22-ton heavy carrier rocket "Changzheng-5V" was used. After entering the orbit of the "main" stage, it suddenly began to gradually decrease, and now everyone is anxiously awaiting its return to Earth.