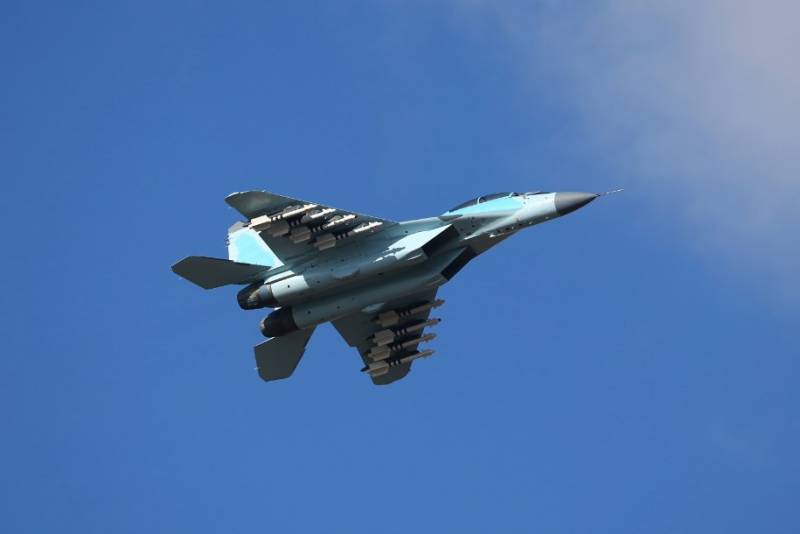 The MiG-4 generation 35 ++ aircraft is now going through the final stages of testing. RSK MiG has already received a preliminary conclusion, according to which it is possible to start production of a pilot batch of fighters.
About this in an interview with news agency
TASS
, dedicated to the 30th anniversary of the Swifts aerobatic team, said Mushegh Baloyan, head of the directorate of the program for the creation of this and a number of other aircraft.
The flight crew love the plane, it's easy to fly and forgiving a lot.
- he said.
The head of the directorate did not specify what was meant by the phrase "forgives a lot".
Baloyan noted that all questions arising from the Ministry of Defense regarding the new fighter are promptly resolved in a working order.
At the same time, it has not yet been reported about the specific parameters of the mentioned installation batch of the latest MiGs.
The MiG-35 multipurpose fighter is created on the basis of the MiG-29K / KUB and MiG-29M / M2, being a deep modernization of the 4th generation fighter. In addition to this program, Mushegh Baloyan oversees the creation of a light front-line multifunctional aircraft (LFMS). RSK MiG, which developed the MiG-35, is part of the United Aircraft Corporation (UAC).
The MiG-35 fighter is designed to take part in intense combat operations, where it is necessary to face the enemy's echeloned air defense. Tests of the new aircraft began in early 2017, and by the end of the year, factory tests were completed. Now it is reported about the final stage of state tests of this fighter.