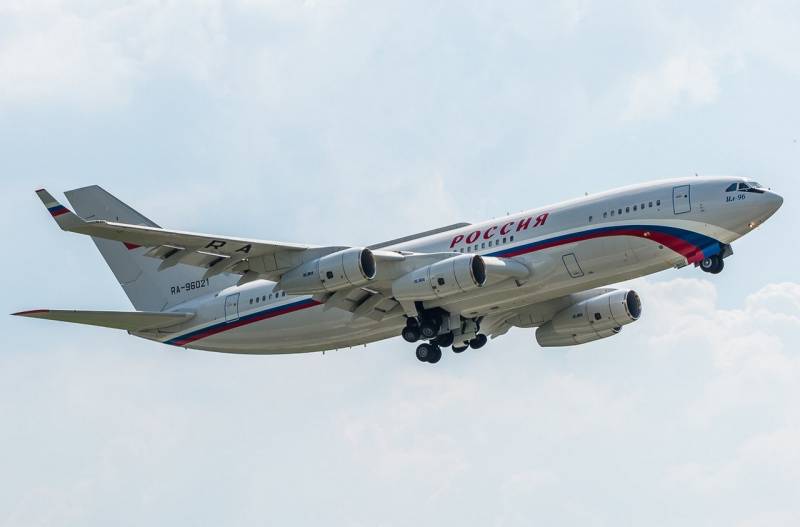 Estonia has once again accused Russia of violating air borders. The General Staff of the Estonian Defense Forces made a corresponding statement.
The Estonian Ministry of Defense claims that the border was violated by the Russian Il-96, allegedly entering the airspace of Estonia near the island of Vindloo. According to them, the violation occurred on Wednesday morning, the plane spent about a minute in the airspace of the Baltic republic, after which it left.
In turn, Estonian air traffic controllers claim that there was no radio communication with the Russian plane, there was no flight plan, although the transponder was turned on. Well, at least they were not accused of this, but recently NATO has been constantly declaring that Russian planes fly with the transponder turned off.
In Tallinn, they decided not to ignore this egregious case of border violations and dashed off a note of protest, which was already handed to the Russian ambassador. By the way, this note is not the first, Russia receives such protests on a regular basis and all for allegedly violating Estonian airspace in the area around the island of Vindloo. And once, even for violation of the border by boat, the Russian Navy was awarded.
The thing is that on this island with an area of ​​0,062 km², in addition to an automatic beacon, there is a tower with a radar of the Estonian border service, which detects all aircraft flying by. And the Russians fly there often, following to Kaliningrad.
The Ministry of Defense has not yet responded to Estonia's protest, but we can already say that it will be standard: the Russian plane flew in strict accordance with the International Rules for the Use of Airspace, without violating the borders of other states, and the statement that was delayed by a day is an attempt to attract unfounded attention.