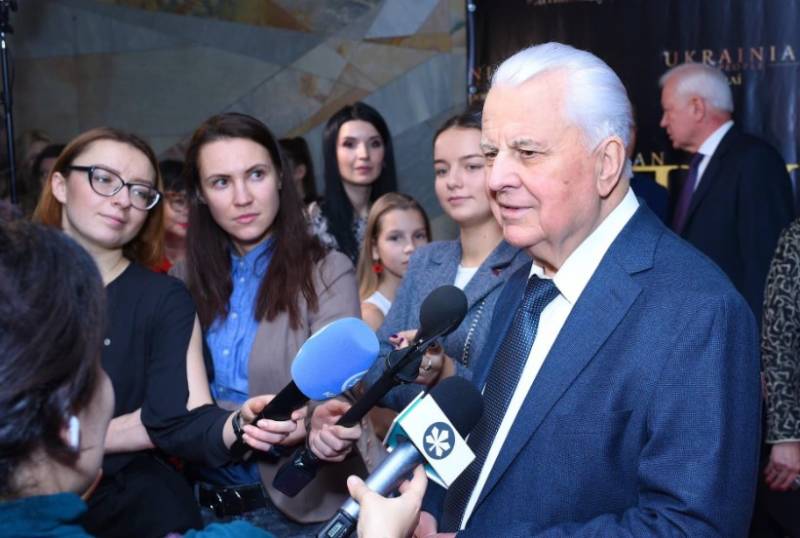 Leonid Kravchuk admits that Ukraine can become a nuclear power. She has the technical capabilities for this, but such weapons can cost her an astronomical amount - about $ 80 billion.
This statement was made by the first president of Ukraine and the head of the Kiev delegation to the Trilateral Contact Group on Donbass on the air of the Pershy television channel.
At the same time, he noted that the actions of countries that have gained access to nuclear
arms
, in the world cause an ambiguous reaction. At the same time, the ex-president questioned the practical benefits for Ukraine in case of obtaining the status of a nuclear power.
Although nuclear weapons are a deterrent, in Europe only a madman can use them.
- says Kravchuk.
In his opinion, Ukraine possesses a sufficiently strong army capable, if necessary, of effectively using conventional types of weapons. He believes that Kiev should not think about nuclear weapons. In his opinion, instead, it is necessary to seek Ukraine's accession to the European Union and NATO. Kravchuk said that on this path Kiev can count on the support of Western states.
True, during her trip to Ukraine, US Deputy Secretary of State Victoria Nuland made it clear to her Ukrainian partners that they should not raise the topic of joining the North Atlantic Alliance yet.
Earlier in Ukraine, it was proposed to create a so-called dirty bomb from nuclear waste.