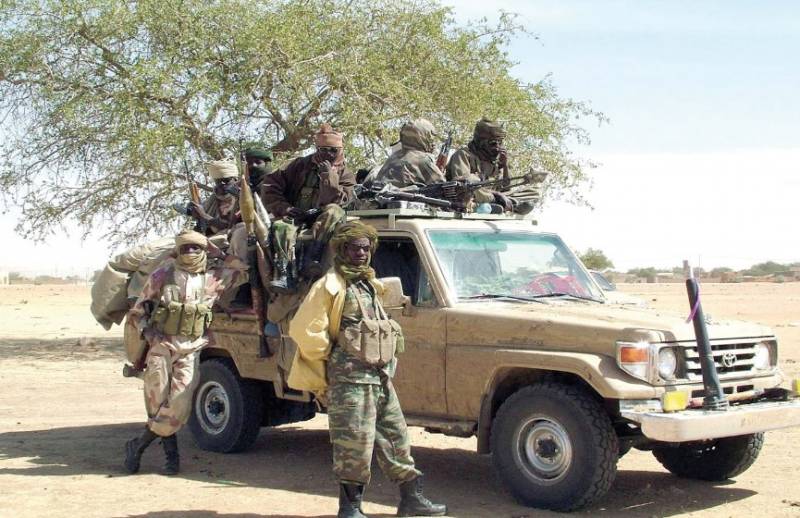 The rebel offensive against N'Djamena, the capital of Chad, is only a matter of time. It will start as soon as the right moment happens.
About this agency
RIA News
said the political adviser to the leader of the rebel movement Front for Change and Accord in Chad (FACT) Musa Muli.
We are ready to attack N'Djamena at any moment that is convenient for the Front.
- he said, adding at the same time that the insurgent movement has neither difficulties nor fears in this regard.
Thus, according to Muli, the issue of the upcoming attack on N'Djamena has already been resolved, and at some point it will begin.
In recent years, the rebels have been fighting against the Chadian Armed Forces near the border with Libya. They are headed by Mohamed Ali Mahdi. The authorities call FACT bandits and do not negotiate with them.
Since April 20, the country has been ruled by the army, which dissolved the parliament and government after the death of President Idris Debi and created the Transitional Military Council. The head of the council, the son of the assassinated president, Mahamat Idris Debi, announced that the transition period in the country will last 36 months.
The opposition disagrees with this decision and demands an immediate resumption of the constitution, and mass protests took place in the capital.