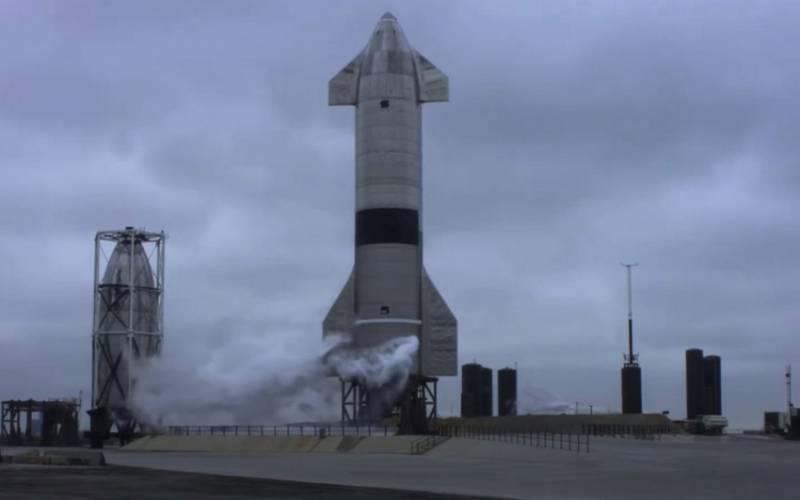 Another test of a prototype spacecraft from SpaceX Starship SN15 was completed successfully. The ship managed to rise, perform all planned maneuvers in the air and land.
The tests of the next prototype took place, as always, in Texas at the SpaseX test facility in Boca Chica. On May 5 at 18:24 US East Coast time, when it was already 01:24 in Moscow and on May 6, Starship SN15 took off, having risen to an altitude of 10 km, carried out several maneuvers, and then safely sat down on the launch pad.
SpaceX recognized the tests as successful, and Elon Musk wrote on Twitter that Starship "made a regular landing." According to him, everything went as planned. All previous attempts ended in failure, prototypes exploded: SN8 and SN9 - on impact on the ground during landing, SN10 - a few minutes after landing, and SN11 - in the air.
According to the company, the specialists made some changes to the SN15 prototype, as a result of which the fuel line was changed, the Raptor engines of a new configuration were installed and, of course, the software was replaced.
Recall that SpaseX is developing a transport system consisting of fully reusable Super Heavy launch vehicles and the Starship spacecraft. Starship will perform two roles: the second stage and an independent spacecraft. In the final version, the Starship will have a height of almost 50 meters, and its mass with a full load of fuel will be 1400 tons. Equipped with 37 Raptor engines, it will be able to launch up to 150 tons of load into orbit or transport up to 100 people.