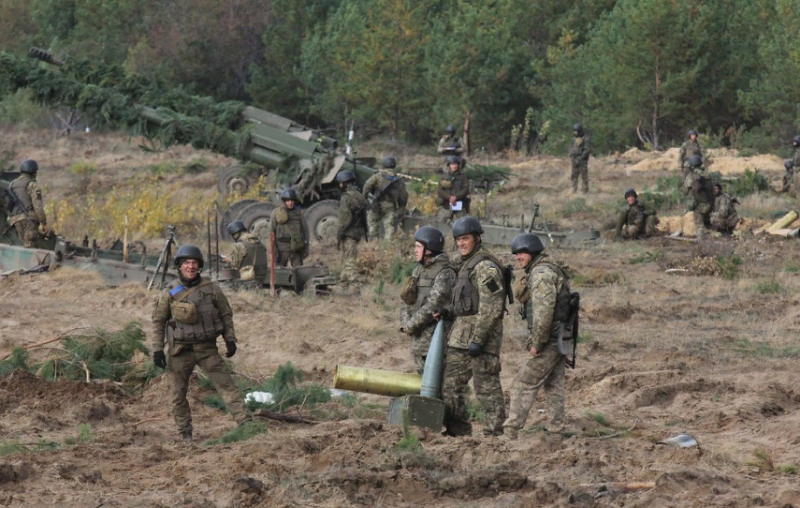 In Ukraine, the shortage of 152-mm artillery shells was explained by Russian sabotage, and they linked it to the explosions at Czech military depots in Vrbetica in 2014.
The notorious Ukrainian patriot Yuriy Butusov presented his version of the shortage of 152-mm artillery shells in the Armed Forces of Ukraine on the Censor.net website. According to his version, "Russian saboteurs" had a hand in this.
Butusov linked the explosions in the Czech Vrbetica in 2014 and at the Ukrainian military depots in Balaklea in 2017 in one chain. According to his version, Russia's goal was to prevent the arrival of 152-mm artillery shells in Ukraine, so warehouses in the Czech Republic were blown up by "Russian saboteurs. "immediately after sending 5 thousand shells to Ukraine.
Then, in 2017, in Balakleya, a fire destroyed a lot of ammunition, including 152-mm shells, and the first explosion occurred precisely at the site where they were stored. Undoubtedly, Russian saboteurs again put their hand to this, but the explosions, the purpose of which were precisely the scarce shells, cannot be explained, says Butusov. Where the Russian spies hung out for three years between the explosions in Vrbetica and in Balaklea, he does not explain, but, probably, they were preparing.
Butusov warns that the production of 152-mm shells in Ukraine has not been established, and in the case of supplies from the same Bulgaria, which produces them, the GRU of the RF Armed Forces will again organize sabotage in order to deprive the Armed Forces of a large caliber, so necessary for conducting large-scale hostilities.
So Petrov and Boshirov will not be able to rest, they will plan another sabotage in the military warehouses of Ukraine. Well, and there, along the way, maybe someone will be treated to a "newcomer", for a long time Russia has not been accused of this ...