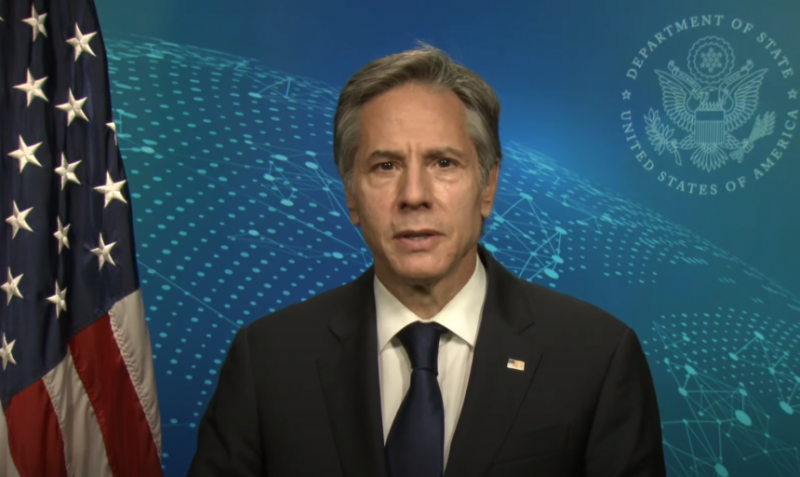 Washington reminded Kiev that the United States has allocated more than $ 2014 billion to Ukraine since 4,6. This is stated in the statement of the State Department, prepared for the visit of Secretary of State Anthony Blinken.
On the eve of the visit to Kiev of the head of the American Department of State Anthony Blinken with his deputy Victoria Nuland, Washington decided to remind Kiev of the funds invested in Ukraine. In total, according to the certificate, since 2014, the United States has allocated 4,6 billion dollars for various needs, including as military assistance.
Why the State Department published these data is unknown, but during the two-day visit, the American delegation will hold a series of meetings with President of Ukraine Volodymyr Zelensky, Prime Minister Dmitry Shmygal, parliamentary deputies and even with the head of the non-canonical "Orthodox Church of Ukraine" (OCU), not recognized by the Russian Orthodox Church ...
Of course, no one will tell us what the talks will be about, having published only the official version, but it was not for nothing that Washington reminded Kiev about the invested funds, and it will probably demand a return. The money must be worked out.
Earlier, experts suggested that during the visit, Blinken would promise to help Ukraine in the confrontation with Russia, his main task is to convince Kiev that the United States will support Ukraine in its aspirations to NATO and the EU, if only Zelensky continues to adhere to the chosen course of confrontation with Russia.