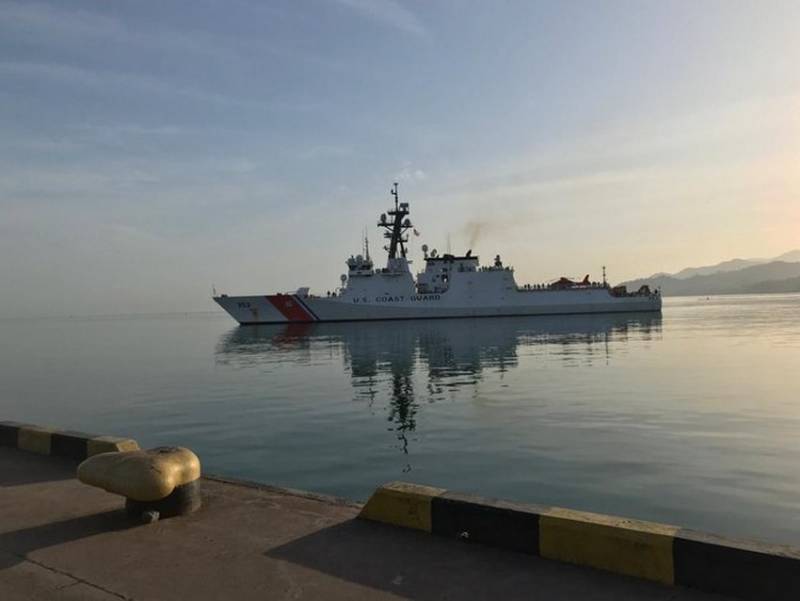 The exercises of the USA and Georgia took place in the Black Sea. They were attended by boats of the Georgian Coast Guard and the USCGC "Hamilton" (WMSL-753). The US Navy's Sixth Fleet has posted this on its Twitter account.
The American ship arrived in Batumi, where, traditionally, it was greeted with honors by representatives of the Georgian Ministry of Defense. The Americans are planning to meet with the command of the Georgian Coast Guard, the military department and the US Embassy in Georgia.
According to the information provided by the Georgians, before visiting Batumi, the American ship conducted a series of exercises and maneuvers together with the boats of the Georgian Coast Guard in the Poti region. While the Americans and Georgians were "carrying out joint operations," they were being watched by a Black Sea patrol ship.
fleet
"Pavel Derzhavin", although he did not enter the territorial waters of Georgia.
The US Coast Guard ship USCGC "Hamilton" (WMSL-753) entered the Black Sea on April 27, this ship's first visit to the region. The ship is new, commissioned on December 6, 2014, and has been performing combat missions since 2015. Home port - Charleston.
After entering the Black Sea, he was taken for escort by the forces and means of the Black Sea Fleet. The patrol ship "Pavel Derzhavin" of project 22160 carried out direct observation of it.