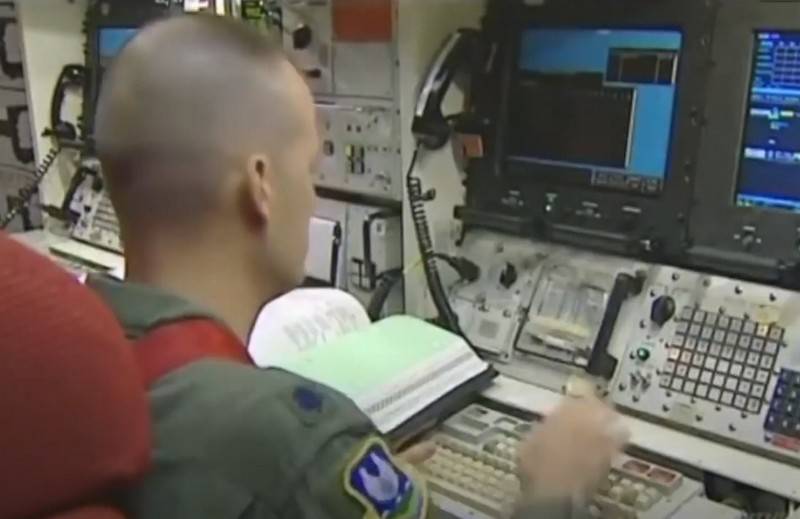 The test launch of the Minuteman III intercontinental ballistic missile (ICBM) announced by the US Air Force did not take place, the test was interrupted just before launch. This was reported by the press service of the US Air Force Global Strike Command.
The US military has scheduled regular tests of Minuteman III ICBMs in order to confirm the characteristics of the missile. The launch of an ICBM with a training warhead was supposed to take place from the Vandenberg Air Force Base in California, from where all missiles are traditionally tested. However, something went wrong and the launch was interrupted. The Air Force does not name the reason, confining itself to stating that it is "being investigated" and the possibility of postponing the launch is "being evaluated."
The Minuteman III is currently the only land-based ICBM to enter service in the United States. According to the latest data from open sources, the United States has a total of 450 Minuteman III missiles, which will remain in service until at least 2027, when they are to be replaced by new ICBMs.
The Minuteman III ICBMs have been in service with the US Army since 1970, at the end of 1978, their production was discontinued. The rocket is capable of hitting targets within a radius of 12 thousands of kilometers.
Currently, the American company Northrop Grumman is developing a new strategic ballistic missile GBSD, which should replace the aging Minuteman III ICBM. Details of the development were not disclosed, it is known that the new ICBM should be universal with the ability to deploy on mobile platforms. Minuteman III ICBMs can only be launched from mines.