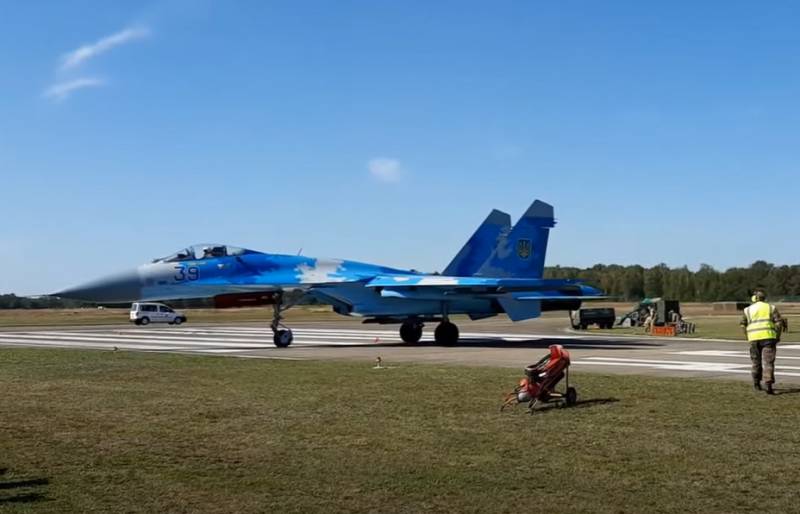 The Ministry of Defense of Ukraine ordered repairs
aviation
engines RD-33, Al-31F and complex electrode regulators KRD-99B. These engines are used on the MiG-29 and Su-27 fighters, which are in service with the Air Force of the Armed Forces of Ukraine (simplified - the Air Force of Ukraine).
The application for the repair of the aforementioned aircraft power plants caused discussion in the Ukrainian press. In particular, it is noted that the repair order suggests that the country's air force is going to continue to use Soviet-built combat aircraft "instead of focusing on the possibility of updating the aircraft fleet by purchasing Western fighters."
We will remind that earlier the Commander of the Air Force of Ukraine announced "the possible receipt by Ukraine of the American fifth generation F-35 fighters in the medium term." He named 2035 as the timeline. Also in Kiev, the possibility of purchasing other Western-made fighters, including the French Rafale and the American F-15 and F-16, was actively discussed.
At the moment, the tender for the repair of RD-33, Al-31F engines has become the second from the Ministry of Defense of Ukraine since the beginning of the year. The official customer is military unit A0215. This is the command of the Ukrainian Air Force.
At the same time, the tender itself looks like an outright formality, since the only Ukrainian enterprise certified for the repair of such power plants is the Lutsk Repair Plant "Motor". For the above reason, he was appointed the winner of the tender. The total amount that the Ukrainian Air Force command is going to spend on repairing engines for the MiG-29 and Su-27 is about 55,6 million hryvnia (about 150 million rubles).
A little more than a month ago, the Ministry of Defense of Ukraine already handed over to the Lutsk plant an order for the repair of aircraft engines. Then the order included RD-33, Al-31F, as well as AL-21F-3T for various modifications of the Su-24, including the Su-24MR reconnaissance aircraft.