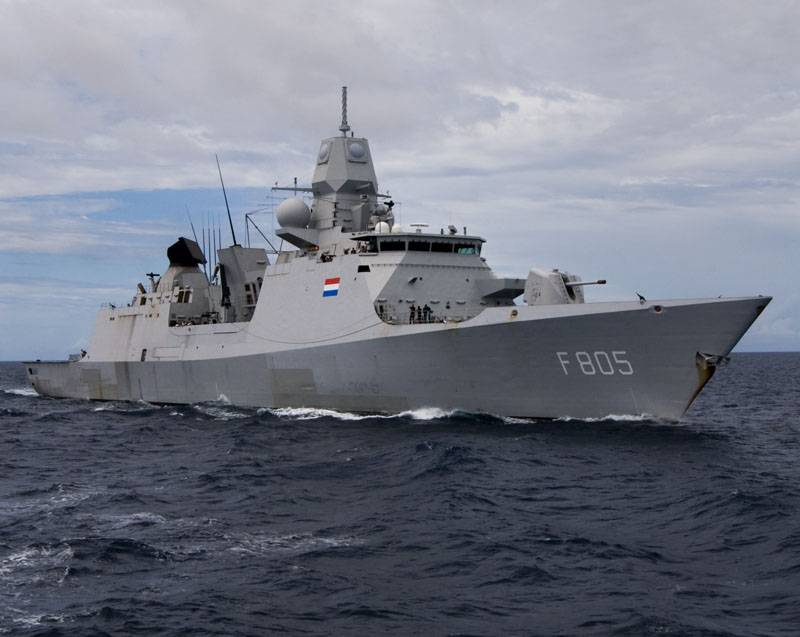 A pair of British ships from the AUG of the aircraft carrier HMS Queen Elizabeth, which London is sending to the Black Sea, will be reinforced by the frigate HNLMS Evertsen of the Royal Netherlands Navy. It is reported by the UK Defense Journal portal.
According to the publication, the HMS Queen Elizabeth aircraft carrier group includes: two Type 45 destroyers - HMS Diamond and HMS Defender, two Type 23 frigates - HMS Kent and HMS Richmond, two support vessels - RFA Tidespring and RFA Fort Victoria, as well as an American missile destroyer USS The Sullivans (DDG-68) and Dutch frigate HNLMS Evertsen (F805).
According to the initial plan, one type 45 destroyer and one type 23 frigate from the AUG were supposed to go to the Black Sea, but now it has been decided to add the Dutch air defense frigate HNLMS Evertsen to them. The arrival date of the ships has not yet been determined.
The news of the strengthening of the group provoked a joyful reaction in Kiev, where they already stated that by sending an additional frigate to the Black Sea, Great Britain "strengthens the protection of Ukraine" from "Russian aggression." There is nothing to argue about, three ships from NATO will definitely "protect" Ukraine from the Russian Black Sea
fleet
two would not have coped.
The frigate HNLMS Evertsen (F805) entered service with the Royal Netherlands Navy on June 10, 2005. The main purpose is air defense.