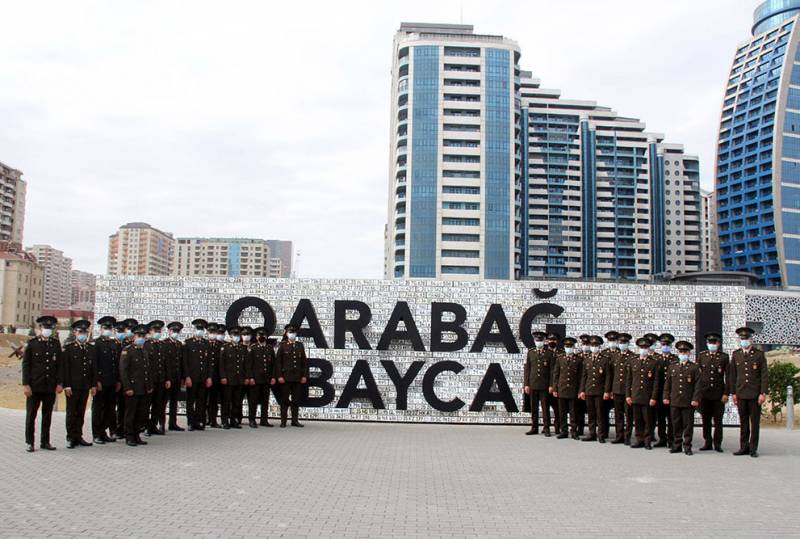 The American administration has decided to renew the so-called exception, which allows the provision of military-technical assistance to Azerbaijan. Recall that in the United States there is a document that prohibits deliveries
weapons
, ammunition and dual-use products to a country not included in the circle of its closest allies, if that country participates in hostilities. During the war in Karabakh, the United States implemented its own legislation in this regard. Now we decided to recall the "exception" that allows this kind of delivery.
US Secretary of State Anthony Blinken, speaking on the phone with Azerbaijani President Ilham Aliyev, said that earlier Washington could not provide military-technical assistance to Baku. Blinken named the reason mentioned above.
Now, according to the head of the American Foreign Ministry, the tension in Nagorno-Karabakh has subsided, and therefore the United States resumes the "exception", on the basis of which the supply of military and dual-use cargoes to Azerbaijan can be carried out.
From a statement by the US Department of State:
The provision of American aid meets the interests of both the United States and Azerbaijan, since this aid is aimed at supporting efforts to combat international terrorism.
The statement also notes that American assistance contributes to the operational readiness of the US partners in the broad anti-terrorist coalition.
US State Department:
American assistance is essential to ensure the security of Azerbaijani borders.
Blinken, in a conversation with Aliyev, expressed satisfaction with the agreement reached with Armenia on stabilization in Nagorno-Karabakh. At the same time, Blinken did not specify against which terrorists and in which region Azerbaijan would have to use what the United States calls aid.