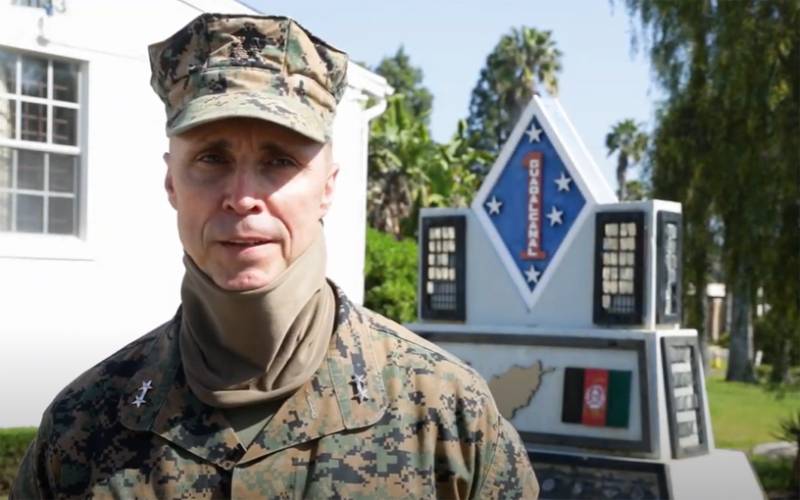 Information about the dismissal of Major General of the US Marine Corps Robert Castelvi was confirmed. He served as Inspector General of the USMC. In the reports of the American press, the reason for the removal of the general was named.
It became known that Robert Castelvi was removed from office in connection with the ongoing investigation into the death of marines off the coast of California last summer.
On July 30, 2020, in the area of ​​the island of San Clemente, an incident occurred with an amphibious combat vehicle. The combat vehicle began to sink while carrying out a mission to drop the Marines. As a result of the incident, 9 US ILC servicemen were killed.
US press reports indicate that the removal of the Marine Corps Inspector General was initiated by the ILC Assistant Commander during a hearing in a dedicated House subcommittee.
Earlier, several more American officers were removed from command, and representatives of the command staff of the US ILC Expeditionary Force 15 and the ILC battalion's airborne group were subjected to a different kind of administrative and disciplinary punishment.
Some time ago, the US said that the incident off the coast of California last summer was "due to a combination of factors." Among these factors, representatives of the investigation team attributed mechanical failures in the amphibious vehicle, poor maintenance, insufficient training of servicemen and an incorrect assessment of the situation by the commanders.
The removal of General Castelvi was explained as follows:
Major General Robert F. Castelvi bears some responsibility for the tragic incident with an amphibious vehicle that was about 35 years old and which leaked and sank off the coast of California. Inspection tasks were not fully resolved.