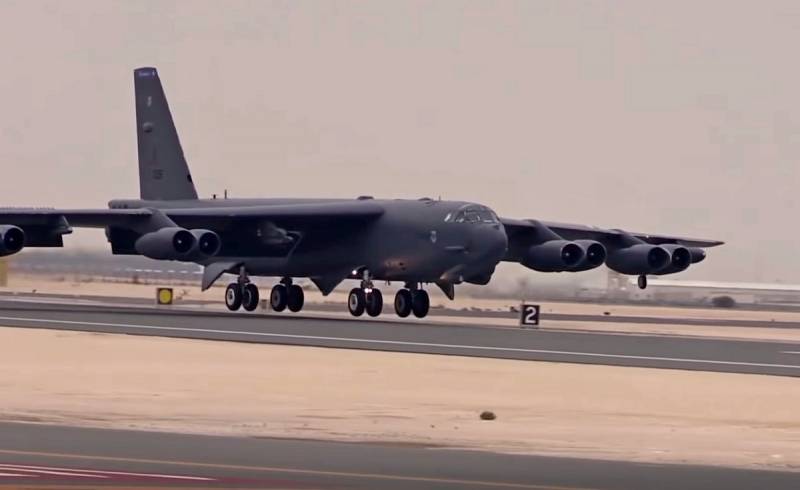 The Pentagon continues its "cover operation" designed to ensure the withdrawal of the American military contingent from Afghanistan. To this end, six B-52H strategic bombers have already been deployed to the Middle East.
On Tuesday, May 4, two B-52H Stratofortresses landed in Qatar at El Udeid Air Force Base, flying from Minot Air Force Base, located in North Dakota. The planes have joined the four B-54Ns that have already been there since the end of April, which provide for the withdrawal of Western coalition troops from Afghanistan.
As stated in the command of the Air Force, American strategists have already begun flights, which are called patrol. How often they are carried out is not said, but six bombers can provide daily air cover for the withdrawn troops. Moreover, the B-52H does not fly alone, they are accompanied by aircraft from the aircraft carrier of the US Navy CVN-69 Dwight Eisenhower, which is with its escort group in the Arabian Sea.
Earlier, the Pentagon said that to cover the withdrawal of the main forces from Afghanistan, an additional military contingent was deployed to the country, but did not explain how much and in what quantity. This measure was taken to repel a possible attack on the withdrawn forces of the Western coalition. The State Department promised a "tough response" in the event of hostilities by the terrorist Taliban (* banned in Russia). The Taliban themselves * are trying to push the Americans out of the country as quickly as possible, without waiting for September.