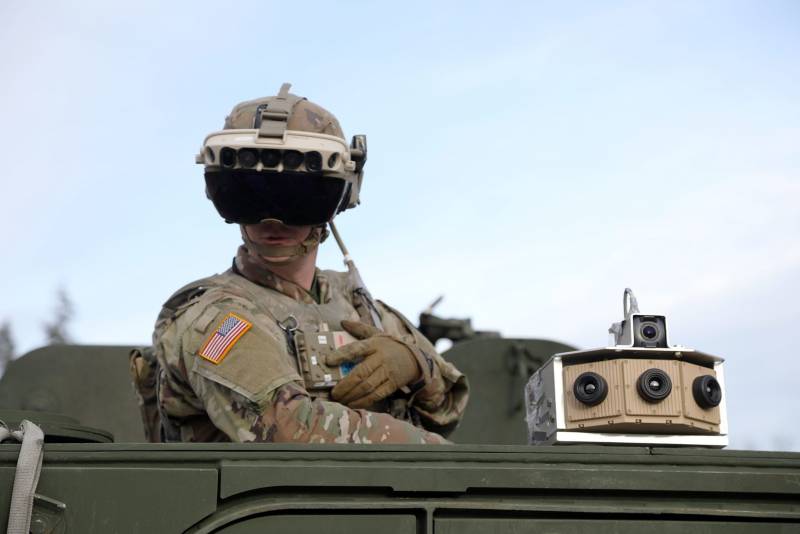 US Army Photos
The American military department has made new accusations against the Russian Federation. This time, the charges are related to the actions of the Russian military in Syria. In the published report of the Pentagon General Inspector on the conduct of the operation with the traditionally loud name for the United States "Unwavering Determination", violations by the Russian military are declared.
In particular, it is said that "Russian troops in Syria are committing separate violations in terms of agreements to prevent possible conflicts between the Russian Armed Forces and the US Army."
Recall that an agreement is in force between Moscow and Washington on the so-called "de-conflict" in the Syrian Arab Republic. The essence of this agreement is to prevent situations in which the military personnel of the other side could suffer from the actions of one side.
The Pentagon notes that the Russian military "on the whole comply with the agreement, but allow some violations of it, which have not yet exposed the troops of the American coalition to serious danger."
Against this background, the American press released an article in which the American military was urged to avoid clashes with Russian troops. This is from The National Interest.
The author of the material writes that the likelihood of such a clash in Syria is especially high. There, the troops of the Russian Federation and the United States are not officially at war with each other, but there are corresponding risks.
In the US press:
US troops need to avoid clashes with Russian troops not only in Syria, but also in Eastern Europe. President Biden needs to take appropriate action to do this.
Such measures in NI include the return of the United States to the Open Skies Treaty and the withdrawal of troops from the Syrian Arab Republic.
Posted by NI:
This will reduce the risks of a direct clash with the Russian military.