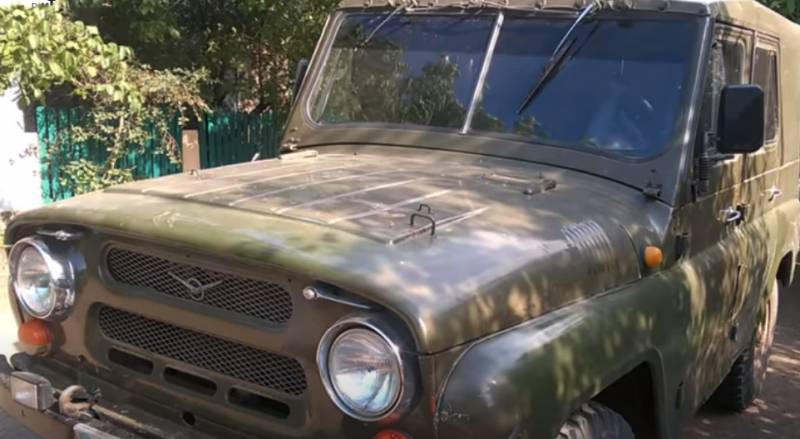 It became known about the difficulties faced by the Ministry of Defense of Ukraine in its attempts to replace army UAZ vehicles with other off-road vehicles.
Recall that at the beginning of 2021, the main military department of Ukraine announced a tender for the purchase of several hundred army vehicles, which are planned to replace the UAZ in the troops. Development work in this regard in Ukraine was called "Development of an off-road passenger car for the needs of the Armed Forces of Ukraine".
As a result, applications from six companies were registered, among which there is one, the authorized capital of which is 1 thousand hryvnia, and the registration time is several weeks before the announcement of the tender by the ministry.
Also among the applicants - the company "Ukravtobusprom", which is actually the heir to those scanty assets and capacities that remained after the bankruptcy of the Lviv Bus Plant (LAZ). As it turned out, "Ukravtobuprom" has not produced a single bus or a single SUV over the past seven years ... However, this did not prevent it from declaring its readiness to participate in the tender.
Problems for the Ministry of Defense of Ukraine in terms of replacing the UAZ are associated with several areas. For example, the Ukrainian military department stated that R&D should be carried out at the expense of the companies themselves, and the final results will be compared, on the basis of which the optimal option for future financing of production will be selected. In this regard, many of the original contenders for production immediately dropped out. Apparently, they hoped to receive funding immediately, but when it came to the need to spend themselves with an unpredictable result, the number of those wishing to "de-Sovietize" the main army off-road vehicle of the Ukrainian Armed Forces began to diminish.
Another difficulty for the Ministry of Defense of Ukraine in this regard is the financing itself. Since we are talking about the production of hundreds of military vehicles, it is necessary to finance not only their direct purchases, but also subsequent maintenance, the formation of the proper volumes of spare parts and components. And this initially turned out to be "not fully envisaged."