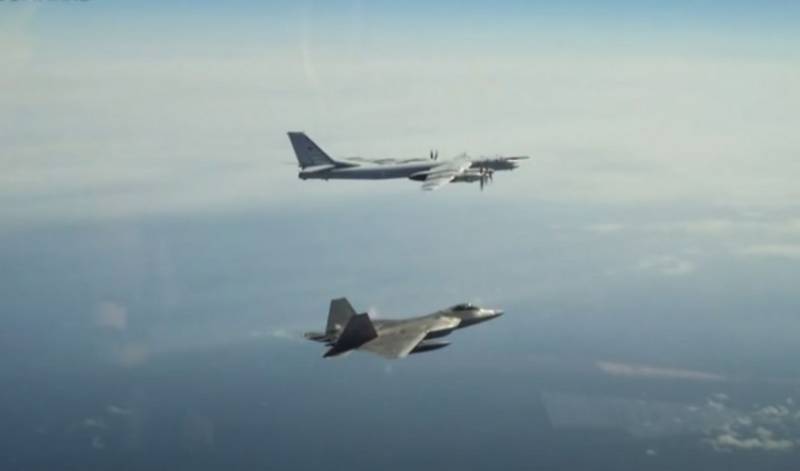 Russian Aerospace Forces have significantly increased the number of flights
aviation
close to US airspace, requiring a response from the US Air Force. Popular Mechanics writes about it.
The US Air Force Command says about the increased activity of Russian aviation off the coast of Alaska, which leads to "tension" of the crews of American combat aircraft, forced to take off to "intercept" Russian aircraft. At the same time, it is emphasized that although Russian aircraft enter the US air defense identification zone, they do not violate US airspace. According to the Air Force, the Russian Aerospace Forces are constantly sending strategic bombers Tu-95 "Bear", anti-submarine Il-38 aircraft and Su-35S fighters to the US coast.
The US Air Force pays special attention to the increased number of flights of Russian aircraft. If in 2015 the US Air Force flew to intercept Russian aircraft only 10 times, then in 2020 it is already 60. For each such flight of the Russian Air Force, both F-22 Raptor fighters and KC-135 Stratotanker air tankers must be lifted to provide escort Russian aircraft.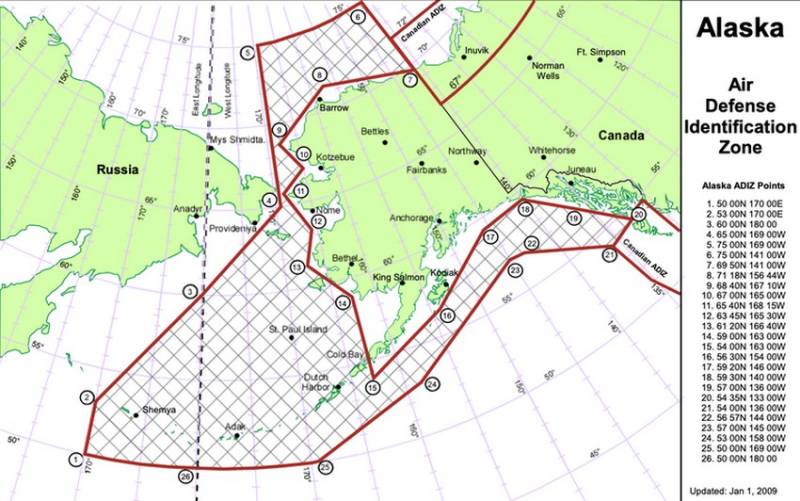 US Air Defense Identification Zone
At the same time, they say in the command, although the American Air Force has to lift its aircraft up to 60 times, this cannot be compared with the Air Force of the Japanese Self-Defense Forces, which took off 2019 times in 947 alone. If the United States is "concerned" only with Russian aircraft, then the Japanese border, except for Russian ones, is "probed" by the Air Forces of China, South Korea, and, possibly, the DPRK.