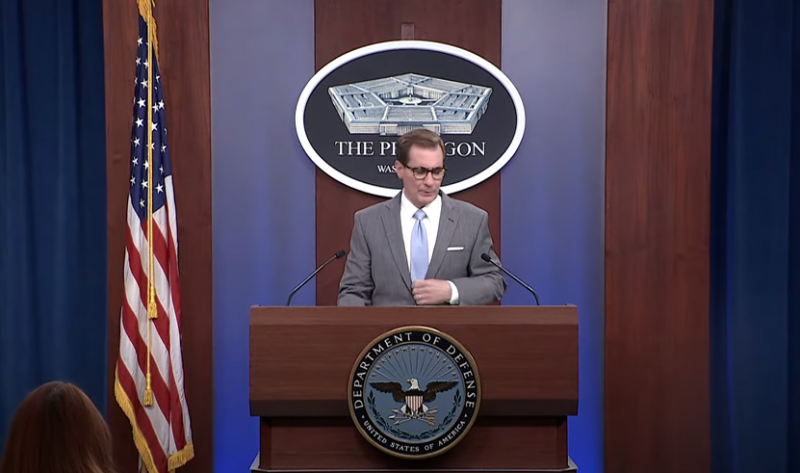 The Pentagon accused Russia of "opaque" military exercises that it is conducting "near NATO borders." This was stated by the spokesman for the US Department of Defense John Kirby.
Speaking on Monday during a briefing, Kirby explained to reporters how "NATO exercises at Russia's borders" differ from "Russian exercises at NATO's borders." As an example, he cited the large-scale exercises Defender Europe 21.
According to a Pentagon spokesman, the United States and NATO, unlike Russia, openly talk about the goals and objectives of their military exercises. All of them are defensive and aimed at "containment of aggression", of which Kirby did not elaborate. At the same time, Russia is concentrating its troops on the border with Ukraine, and does not disclose the purpose of this concentration, but calls it exercises.
Kirby stressed that while the United States is bluntly telling how many troops it intends to deploy during the exercises and revealing the objectives of these maneuvers, Russia is hiding all the data in order to mislead NATO. He noted that they still do not understand the purpose of the concentration of Russian troops on the Ukrainian border.
Thus, the Pentagon once again accused Russia of "non-transparency" of military exercises, thereby confirming that they do not intend to listen to the Russian Ministry of Defense, which clearly outlined the goals and objectives of the exercises. The Americans will continue to express "concern" and accuse Russia, since, in their opinion, it is Moscow that destabilizes the world situation.