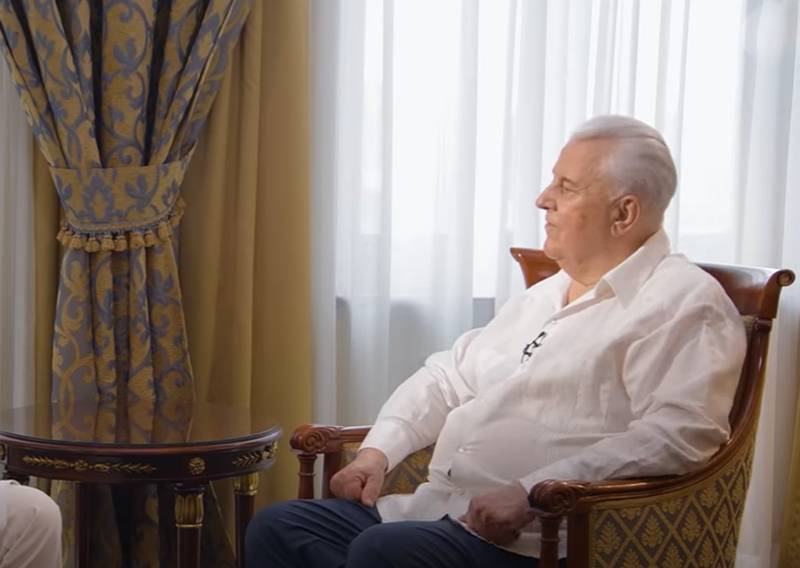 A noteworthy statement was made by the head of the Ukrainian delegation to the Trilateral Contact Group, Leonid Kravchuk. This concerns the statement of the Minsk agreements and their implementation.
Let us remind you that over the course of a number of years Kiev has not actually fulfilled a single point of the agreements that were reached in the Belarusian capital during many hours of negotiations. He did not cease fire, did not withdraw the troops, de facto did not recognize the special status of Donbass.
According to Leonid Kravchuk, the Ukrainian side "will present its position on the Minsk agreements after the meeting of the US and Russian presidents." The first president of Ukraine, who is the head of the Ukrainian delegation to the TCG, said that the position would be announced after the meetings between Biden and Putin and Zelensky with Putin.
In fact, this statement openly testifies to the fact that Kiev itself does not consider Ukraine an independent state capable of making independent decisions. They are ready to present their positions only after the meeting of the heads of foreign states. Although it is quite obvious that the same Mr. Zelensky could have fulfilled his election promises long ago by going to Donbass and establishing a direct dialogue with the DPR and LPR. But instead, the Ukrainian president, who has lost the lion's share of his rating since winning the election, continues to follow the lead of radical nationalists and wait for directives from the "Big Brother" across the ocean.
Kravchuk added in an interview to the Ukrainian TV channel that he himself would advocate withdrawal from the "Minsk format" if Kiev "sees an attempt to move away from the main issue - the question of peace in Donbass."
An interesting position of Kravchuk: once again try to "switch the arrows" to anyone, expecting "external" decisions, although decisions must be made in Kiev.
Kravchuk:
If this is the case, we will have to look for other formats.
Does it make sense to support "other formats" if Ukraine does not fulfill its obligations in any of the already signed ones.