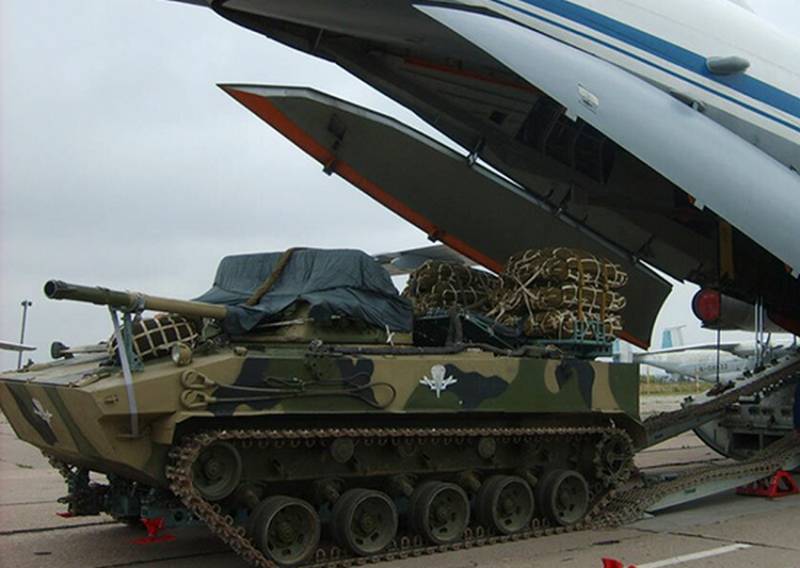 More than 13 thousand sets of landing equipment and parachute systems will go to the Airborne Forces by the end of this year. This was reported by the information support group of the Airborne Forces.
The Russian airborne assault will be armed with new parachute systems developed recently. We are talking about the parachute strap-down system PBS-950U and PBS-955, designed for the landing of BMD-4M airborne combat vehicles and armored personnel carriers BTR-MDM Rakushka with personnel inside from VTA aircraft.
By the end of the year, such systems will enter service with two airborne battalions of the Airborne Forces, in the future they will be provided to all airborne units armed with BMD-4M and BTR-MDM.
A new parachute-cargo system is being prepared for adoption, with the help of which it will be possible to drop cargo weighing up to 1,5 tons from Il-76 aircraft.
Recently, in the middle of April this year, the Tekhnodinamika holding, which is a developer of parachute systems in Russia, held a presentation of new parachute systems. In the line of parachutes, both special-purpose systems and training systems were presented. Among them, the Cadet-100 system, intended for initial airborne training, can be noted. This parachute allows you to jump from a height of 150 to 4000 m.
The Stayer special-purpose parachute system is designed for airborne special forces from an altitude of 700 to 10 m at a speed of 000 to 140 km / h. It has already been tested by the Airborne Forces in the Far North.