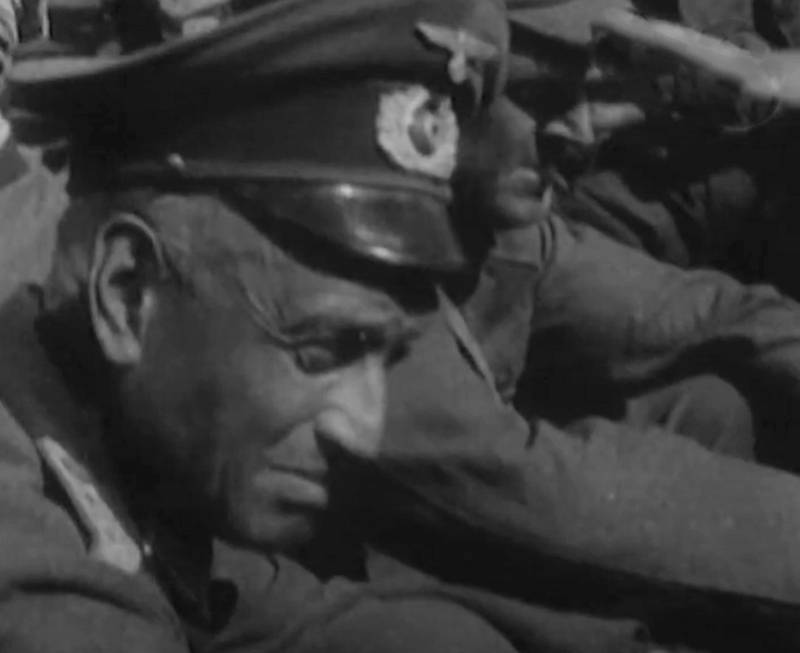 When the Nazi troops entered Soviet territory, the Nazis kept in their heads the dogma: to reach Moscow and do away with the "Soviets" before the onset of cold weather. At the same time, the ideological scheme of the "superiority of the Aryan race" was working. All this untied the hands of the Nazis to commit any crimes in the occupied territories.
At the same time, the possibility of surrender to the Soviet troops was viewed as a real nightmare, since Goebbels' propaganda painted the images of the Red Army soldiers exclusively as savages and barbarians for the German soldiers.
However, when the "blitzkrieg" failed, the Nazis had to surrender en masse. The most significant case in this regard is the surrender of the Paulus army in Stalingrad. A variety of German ranks began to be captured by Soviet troops, including representatives of the generals, who, even 3-4 months before the surrender on the banks of the Volga, were confident of their victory.
In this regard, attention is drawn to what the highest German officers took care of when they surrendered. If for some it was a shame, others surrendered with a clear "sight" for a subsequent return to Germany. And those who 2-3 ago (at that time) intimidated privates with execution for surrender, willingly surrendered themselves, grabbing suitcases with personal and looted things, even worrying about taking food with them.
A plot with specific examples on this topic - on the "Memories of a Soldier" channel: