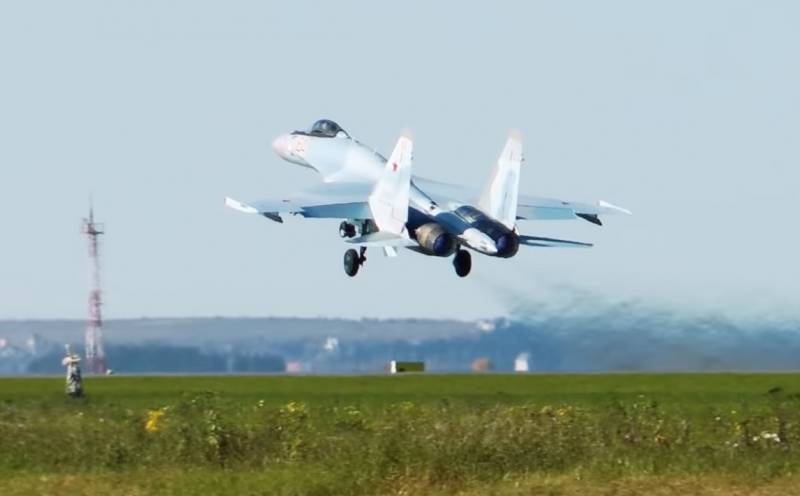 The southern military district will be reinforced with Su-35S fighters in order to deter NATO activity in the Black Sea region and the Caucasus. Reported by
"News"
with reference to sources in the Ministry of Defense.
The Russian military department decided to reinforce the Southern Military District with Su-35S multipurpose fighters. Prior to this, the Su-35S were not delivered to the Southern Military District. The 31st Fighter Aviation Regiment, stationed in Millerovo, Rostov Region, will be the first to receive new aircraft. According to the plans of the Ministry of Defense, at first one squadron of the air regiment will pass through the rearmament from the Su-30SM to the Su-35S. It is not reported when the planes will arrive, but the retraining of the pilots has already begun.
According to the military, the use of the Su-35S on the southern flank of Russia will significantly expand the capabilities of combat
aviation
, since the Su-35S is superior to the Su-30SM in several ways, including range and armament. No wonder the Ministry of Defense ordered the modernization of the Su-30SM to the level of the Su-30SM2, thereby unifying it with the Su-35.
At the end of 2020, the Russian Aerospace Forces received 98 Su-35S fighters under two contracts for 48 and 50 aircraft. In August last year, USC announced a new contract for the supply of 30 more Su-35S fighters. According to available data, the first five Su-35S under this contract are to be delivered to KnAAZ in 2021, the remaining 25 aircraft in 2022-2024.