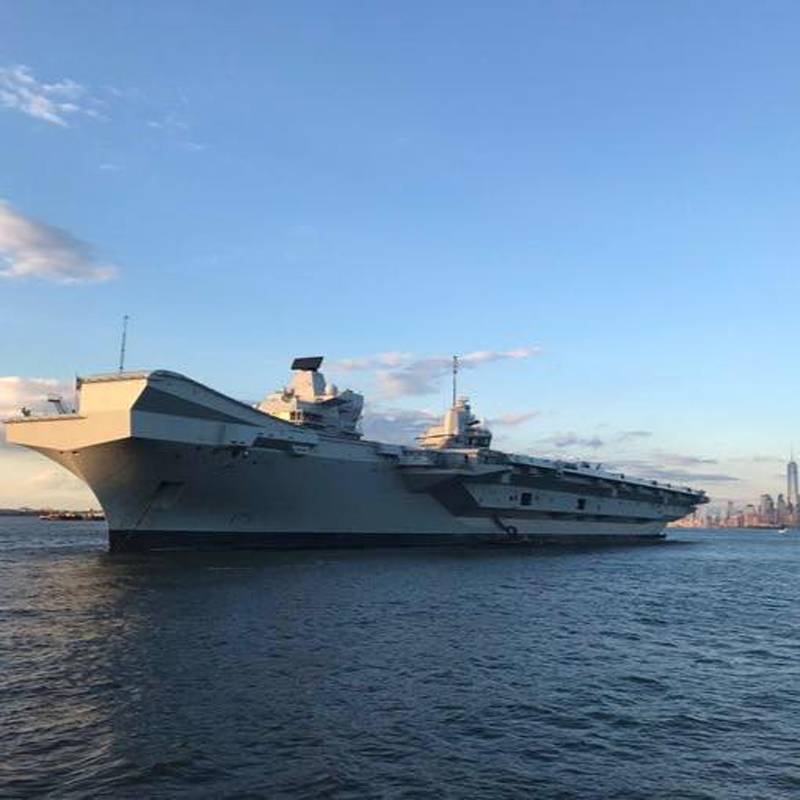 American Admiral James Stavridis, who at one time headed the European Command of the US Army, spoke in the Western press about the British naval
navy
... According to Admiral Stavridis, the British navy "has always assisted the US Navy in important operations."
From a statement by the American admiral to the US press:
British warships were invariably well controlled, manned and armed. We have always had excellent communication with them. When we boarded to the British allies, we could have a glass of foam at dinner in the wardroom, unlike our ships, where the "dry law" operates.
US Admiral Stavridis comments on London's new doctrine dubbed "Global Britain".
Recall that on the basis of this doctrine, the authorities of the United Kingdom are going to strengthen their fleet, sending it to different regions of the oceans. One of the tasks is to send an aircraft carrier strike group to the maritime borders of China.
James Stavridis:
By sending an aircraft carrier strike group eastward, the British Navy sends a clear signal to Beijing. The strike group, led by the aircraft carrier Queen Elizabeth, includes two advanced air defense destroyers and two very powerful anti-submarine frigates, as well as a nuclear submarine. The air wing consists of 5th generation fighters.
According to Stavridis, an American destroyer with the Aegis system and a Dutch Navy warship will join the British AUG.
Such an aircraft carrier strike group, according to Stavridis, will be able to restrain China from "aggression against Taiwan."
American admiral:
A strong UK presence in these waters (in the Pacific) will be welcomed not only in Washington, but also at the headquarters of the US Pacific Fleet in Hawaii and, most of all, the US Seventh Fleet in Yokosuka, Japan.
It should be added that the AUG of the British Navy was still in the Mediterranean Sea, from where two ships from its composition were sent to the Black Sea area "to contain Russia." It turns out that Britain is going to "send signals" to both China and Russia simultaneously with one AUG.