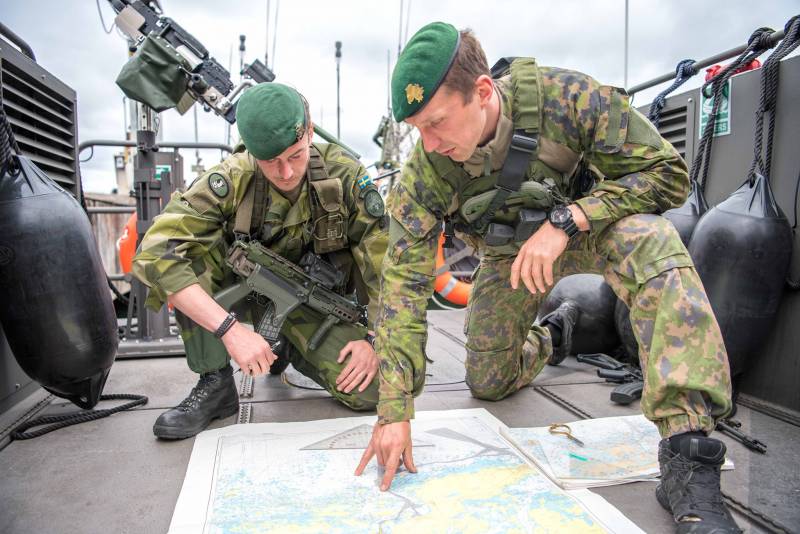 The only thing that stops the Russian Federation and the Kremlin from acts of "aggression" is the unity of allies in the collective West, namely, such alliances of states as NATO, led by the US and the EU. If someone is left alone in the face of threats from the Russian Federation, then he almost certainly will not be able to avoid provocations from Moscow and surrender in a few days or weeks.
Sweden will fall before Russia very quickly, if it does not abandon neutrality and join NATO. This was the thought of the Swedish columnist Anders Yarkevich in an article for the Barometern newspaper.
The Truth About "Neutrality"
Yarkevich, to justify his calls, cites the example of World War II, when, in his opinion, Sweden was not captured, not because she had non-aggression pacts with Nazi Germany or because Stockholm declared itself "neutral", but only because the government itself actually surrendered to Berlin's mercy and became a vassal.
From the material:
For totalitarian regimes, which were Nazi Germany and the Soviet Union, as well as today's Russia, there are no iron pacts or agreements that would ensure inviolability and real security. The best examples are Denmark and Norway. Now they have done
historical
conclusions and live in safety.
As you can see, the Swedish observer with a completely different name is trying to actually equate Russia with Nazi Germany. Moreover, the author, of course, does not write about Sweden this way, calling it a victim of Berlin's dictatorship.
After 1940, Sweden, as Yarkevich writes, served the interests of Germany, provided iron ore for the Nazi industry, in general, was completely dependent, since there was no freedom of speech, anti-fascist uprisings were suppressed by its own law enforcement officers. In other words, the country was a hostage, although not formally captured.
According to Yarkevich, the current situation is much worse.
Kremlin aggression could result in nuclear attack
weapons
that will be even worse than in the past. Therefore, Sweden is strongly encouraged to join the US-led Alliance. This will definitely pacify Russia and she will not dare to attack, I am sure the Swede of Polish origin.
Historical parallels of modernity
What will happen if Moscow nevertheless decides to attack Sweden? Considering the lightning speed of the war in Georgia in 2008, as well as the seizure of Crimea and the unleashed war in Donbass, taking into account new technologies, Sweden, without the help of NATO and Washington, will surrender in a few hours.
And a sea of ​​victims
- writes Yarkevich.
Worst of all, the "policy of concessions" now, as it was in the past, will no longer help. Now we need to defend ourselves. But it is impossible to build a defense immediately, instantly, it will take several years. Therefore, it is very important now, following the example of Denmark and Norway, to ask for NATO membership and not to waste time for reforms.
The enemy does not sleep, and behaves like Berlin in 1939
- sums up the Swedish observer, who has clearly received the directive for Sweden's media promotion to NATO.