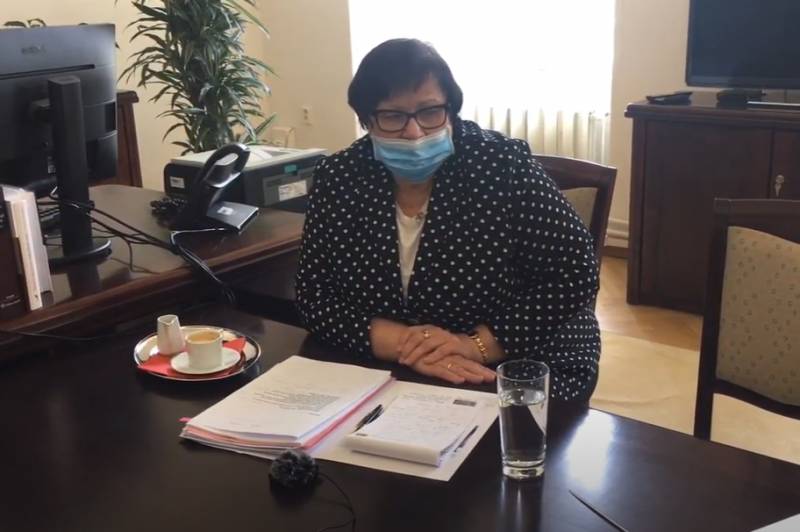 The Minister of Justice of the Czech Republic, Maria Benesova, made a statement, which once again suggests that the accusations against Russia of blowing up military warehouses in 2014, voiced by certain representatives of official Prague, are groundless.
According to the head of the Czech Ministry of Justice, the government does not have access to the "living materials" on the investigation into the explosions of warehouses in the town of Vrbetice. Separate data were presented by the Czech counterintelligence to members of the country's cabinet, including Benesova herself. On this basis, as the Czech minister notes, she formed an opinion that is similar to the opinion voiced by President Milos Zeman. Recall that Zeman warned against hasty conclusions and urged to consider different versions of the causes of the explosions in military warehouses 7 years ago.
On the air of the Czech media, Maria Benesova said that, in her opinion, based on the data provided by counterintelligence, it can be concluded that at least three causes of the explosions should be considered. What exactly, the minister did not specify.
However, something else is important here. After the statement of the Minister of Justice that her opinion had become close to the opinion of Zeman, it was decided to summon Benesova "for a conversation" by the Prime Minister and the Minister of the Interior. As a result of the conversation, as the head of the government of the Czech Republic said, "the head of the Ministry of Justice also came to the conclusion that there can be only one actual reason." It is noteworthy that at first they wanted to dismiss the head of the Ministry of Justice altogether for her words about the explosions.
An amazing case ... It turns out that even the Minister of Justice does not have any documents on the investigation into the explosions. At the same time, the minister learns about the "current version" in a conversation with his boss, the prime minister. Considering that Beneshova herself has not yet commented on that conversation, it can be concluded that the minister was actually given a directive - "no three versions, only one version." Without facts, evidence, case materials. The ministers are being pressured to blame Russia for the explosions in the warehouses.
In such a situation, it can be assumed that the Prime Minister of the Czech Republic himself, in a conversation with "someone unknown," was given instructions on how exactly he should speak about the causes of the explosions in Vrbetica.