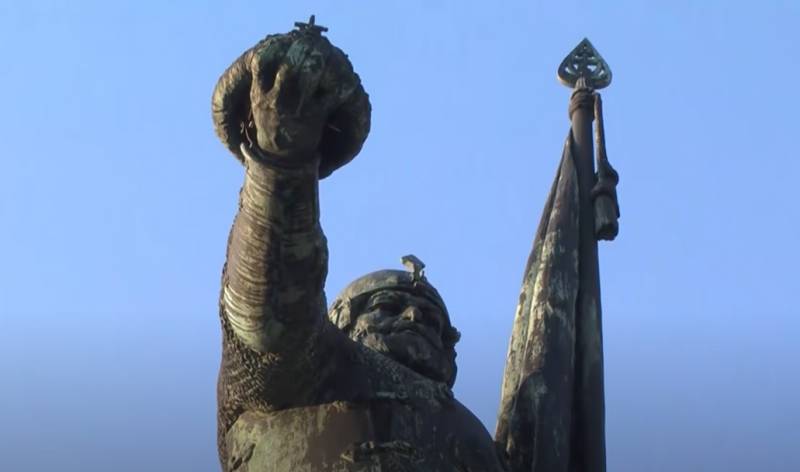 The blogosphere is replete with the works of professional historians, amateur historians, historians who consider themselves professionals, as well as pseudo-historians. Everyone has their own goals. Someone is creating a superstructure over that
history
, which can be called canonical. Someone is trying to smash the works of historians of the past. The flight of thought in the end (if we talk about the history of our country) is wide - it stretches from the times of Rurik with disputes that there may not have been any Rurik at all, to "one rifle for three" during the Great Patriotic War.
One of the topics that is being analyzed is associated with the ataman Ermak (Timofeevich). The traditional historical narrative tells that this man annexed the Siberian kingdom (khanate) to Russia in the XNUMXth century. But the details of that campaign of Ermak, frankly, are scarce. Moreover, there are manuscripts and printed publications that, telling about the campaign of Yermak with a detachment to Siberia, are themselves dated at least to the XNUMXth century.
This gives rise to some historiography researchers to question the so-called official history of the conquest of Siberia. At the same time, Ermak himself is often considered either as a collective image of several people who went to conquer Siberia, or even as a hero of tales and epics that had little in common with a possible real prototype.
This kind of statements and "investigations" can be treated in different ways. However, there are those among them that draw special attention to themselves.
The plot "What Siberia did Yermak conquer?" on the channel "Chairman of SNT", where the author finds more than one reason to doubt the truth of the official historiography: