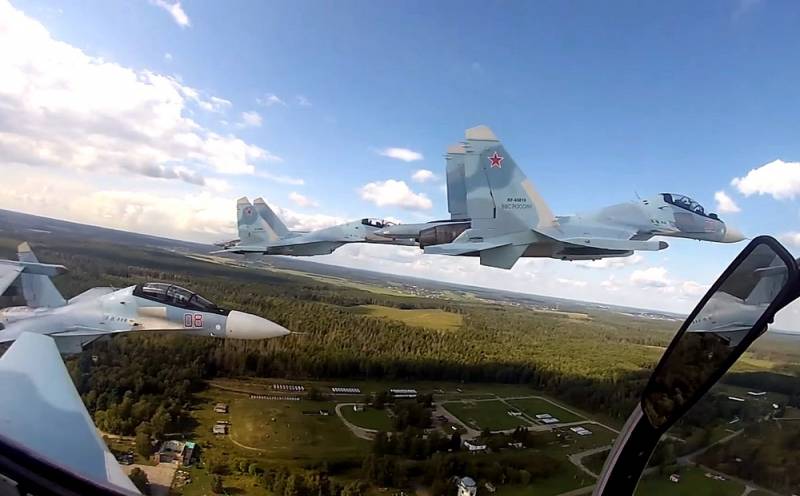 The Russian Su-30SM multipurpose combat fighters will be upgraded to the level of the Su-30SM2; the decision to carry out work has already been made in the Ministry of Defense.
The Su-30SM will be brought up to the level of the Su-30SM2, a decision in principle has already been made. How many fighters will be upgraded is still unknown; the military department is still considering this issue, they report
"News"
citing a source in the Ministry of Defense. So far, it is known for sure that the modernization should be completed by 2027, and both the Su-30SM from the Aerospace Forces and from the marine
aviation
Russian Navy.
The modernized Su-30SM2 fighter is maximally unified with the Su-35 fighter. In the course of modernization, combat fighters will receive the AL-41F-1S engine and the Irbis radar, the avionics, electronics will be improved, and the arsenal of weapons will be expanded.
Thus, to the 21 new-built Su-30SM2 fighters, the contract for which was signed last year, an as yet undefined number of modernized Su-30SM2s will be added. According to open data, today the Aerospace Forces and the Navy have about 130 Su-30SM fighters, which have been supplied since 2013. The aircraft is the most numerous in the Russian military aviation.