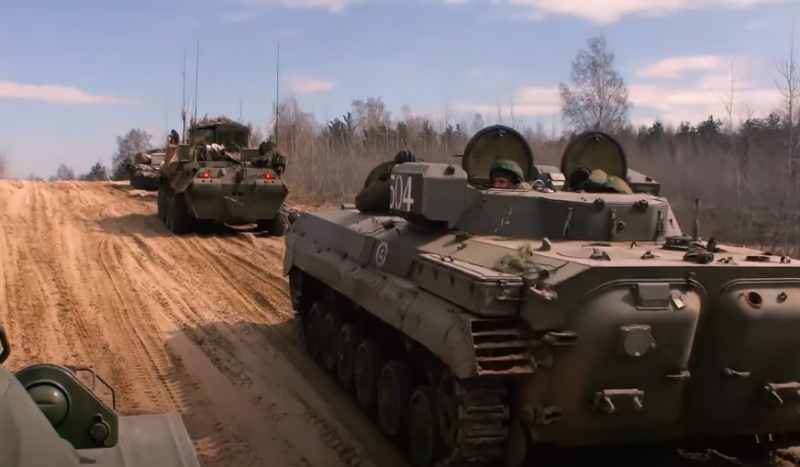 Russia withdrew its troops from the Ukrainian borders temporarily, the task of subjugating Ukraine has not been removed from the agenda. The Ukrainian expert came to this conclusion, commenting on the pages of the publication "Glavred" on the statement of the Minister of Defense of Russia on the withdrawal of troops to the places of deployment.
According to the author of the article, the threat of a full-scale invasion of the territory of Ukraine by the Russian army remains, and the statements of the Russian Ministry of Defense serve as a disguise of Moscow's true intentions. The Kremlin is not abandoning plans to return Ukraine to the subordination of Russia, but for the time being they are afraid of starting a full-fledged aggression.
Instead, according to the author, Putin is looking for a way to meet with Biden to discuss the problems that have arisen between Russia and the United States, as well as to define "zones of influence." As a result, after the "division of the world," Ukraine must cede to Russia, which will regain control over it by creating a government loyal to Moscow in Kiev. Therefore, before meeting with Biden, Putin will not start military action against Ukraine, so as not to "disrupt the negotiations."
If the United States refuses to "divide the world," Putin can always bring his troops back to the Ukrainian borders and continue to put pressure on Kiev. In the event of a war, the author promises that the Russian army will "rake it off in full", after which Russia will have internal problems due to the "huge number" of the dead, and most importantly, because of the need to "feed" Ukraine, in which a partisan movement against "aggressor".