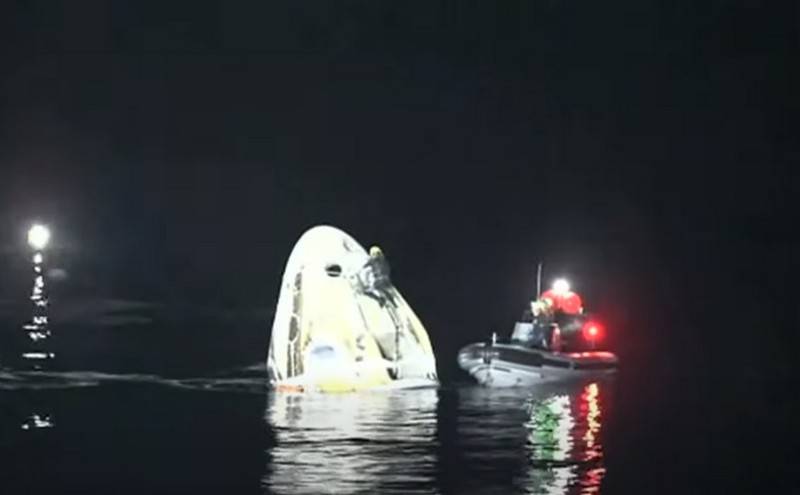 The American spacecraft Crew Dragon, which undocked from the ISS, successfully splashed down in the Gulf of Mexico. Reported by the National Aeronautics and Space Administration (NASA).
The spacecraft returned to the ground from the ISS a crew of three American astronauts and one Japanese. The flooding of the ship off the coast of Florida south of Panama City occurred at 2.57 East Coast time (9.57 Moscow time). As noted, the last time an American descent vehicle with astronauts on board splashed down at night back in 1968, when the Apollo 8 crew returned.
The spacecraft undocking from the International Space Station (ISS) took place on May 1 at 20:35 US time, when it was already May 2 in Russia (03:35 Moscow time). After undocking, 6,5 hours passed until splashdown, the ship's crew spent another two hours in the ship, battening down the hatch and waiting for undocking.
There are currently two Russian cosmonauts on the ISS, three American astronauts, and a Japanese and a European (French) astronauts.
Recall that the first manned flight of the American spacecraft Crew Dragon to the ISS took place in May last year after a long hiatus of 9 years. Since 2011, all American astronauts have been delivered to the ISS only on Russian Soyuz.