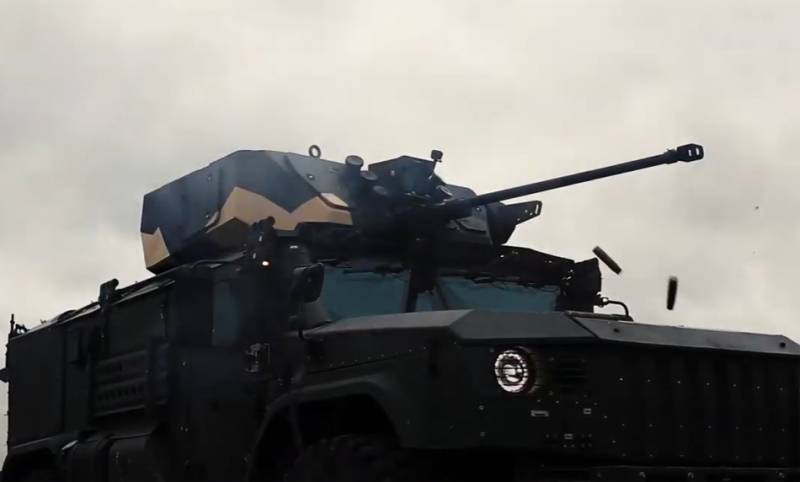 The Russian Ministry of Defense is distributing a message on the progress of testing the latest technology for the Airborne Forces. We are talking about the Typhoon-VDV armored vehicle, which was originally created as airborne military equipment.
In the messages of the defense department it is said that the tests of the profile "Typhoon" are being completed in the Airborne Forces. This armored vehicle is reportedly capable of providing various types of tasks by airborne assault detachments and formations.
At the moment, the tests are going on as usual. After their completion, an analysis will be made and a decision will be made on mass deliveries of Typhoon-VDV armored vehicles to the Airborne Forces.
Recall that the commander of the Airborne Forces, General Andrei Serdyukov, last year announced the start of putting such airborne armored vehicles into service with the troops in 2021.
Typhoon-VDV has a single-volume armored hull. Combined protection corresponds to the 5th class. Such protection is able to save the crew when an explosive device detonates with a capacity of up to 4 kg of TNT under the bottom of the car.
Additional protection is associated with the installed special seats, which are distinguished by the function of energy absorption.
The armored car is equipped with a combat module based on a 30-mm automatic cannon. Also in the composition of the BM for the "Typhoon-VDV" includes a PKTM machine gun.
The total curb weight of the armored car is about 13500 kg. At the same time, the powerful engine allows it to accelerate to a speed of 100 km / h. Also, the armored vehicle can overcome the 1,5-m ford.