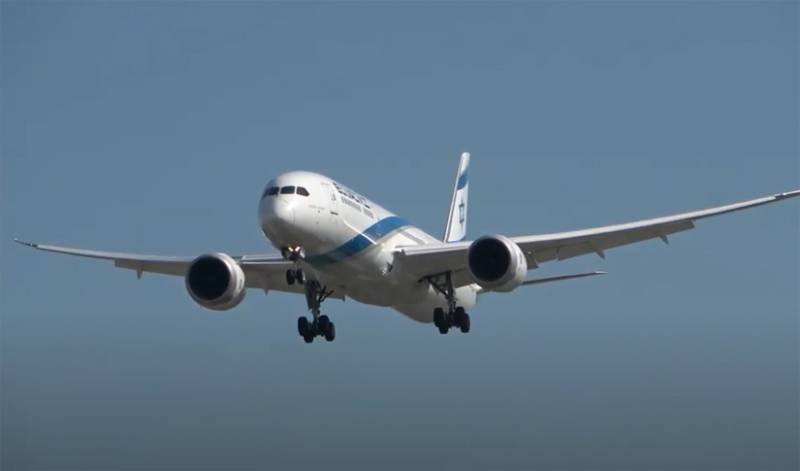 It became known for what reason the plane of the Israeli airline "El Al", en route from New York to Tel Aviv, was taken to be escorted by several fighters from different countries.
This is a Boeing 787 airliner. During a flight in Spanish airspace, the crew signaled that there was a likelihood of a bomb on board. The Spanish ground services recorded the corresponding signal from the Israeli board, after which the Spanish Air Force fighters were taken into the air. They took the Boeing into escort until it entered Italian airspace. There, the plane was escorted by an escort of fighters from the Italian Air Force.
The next step was an escort from the F-16 aircraft of the Greek Air Force, after which the Boeing 787 in the Cyprus region was escorted by the Israeli Air Force fighters.
Thus, the board, which reported the possible presence of an explosive device on board, was accompanied by fighters from four states, including three NATO countries, for several thousand kilometers.
After landing at Ben Gurion Airport, the Boeing, flying from the United States, Israeli special services checked the plane. According to the officially released message, the alarm was false - no bomb was found on board the airliner.
It should be recalled that in a number of countries, including NATO countries, there is a law that allows you to shoot down passenger planes if they are captured by terrorists and they can send them to a certain "target" to commit a terrorist act. This law is actively discussed by public figures, many of whom consider it inhuman in relation to passengers who may be on board such aircraft.