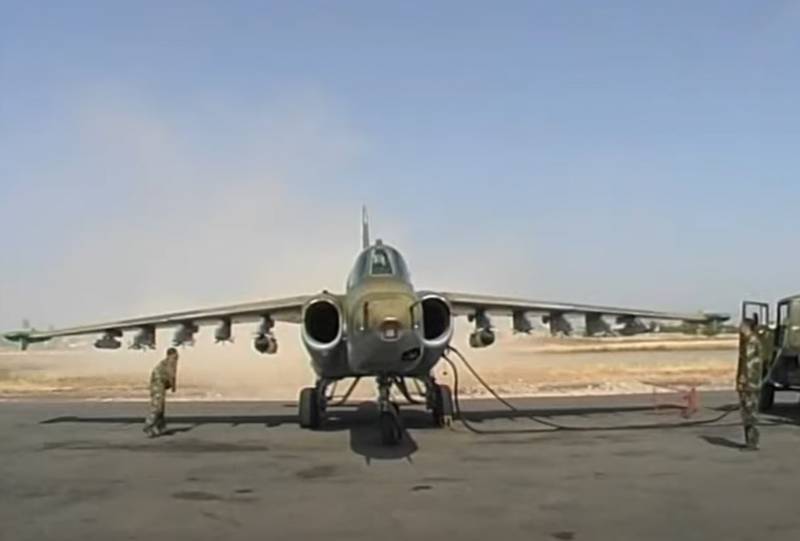 The fighting between the army of the unrecognized Nagorno-Karabakh Republic and the troops of Azerbaijan ended on November 9 last year. However, details of the conflict continue to appear online.
Some time ago, the head of Azerbaijan, Ilham Aliyev, voiced a demand "to explain where the Armenian side got the Iskander-M missiles." At the same time, Aliyev pointedly stated that "everyone in Baku knows everything, but they want to hear the answer to their question." At the same time, Azerbaijan announced that the Armenian army allegedly used Iskander-M against the advancing troops in the Shushi region.
Now a video of the use of the Su-25 attack aircraft of the NKR air force against Azerbaijani troops is being disseminated on the network.
The footage shows how the plane, at a fairly low altitude, inflicts an air strike, while firing off heat traps so as not to be an easy prey for Azerbaijani air defense crews (for example, MANPADS).
The video is published by the resource "Military Informant":
Earlier, there was information that Stepanakert had 2-3 combat-ready Su-25 attack aircraft at the time of the beginning of the armed conflict. At the same time, statements appeared in the blogosphere of Azerbaijan that the plane belonged to the Armenian Air Force. This information is denied in Yerevan.
Recall that following the conflict in Nagorno-Karabakh, an agreement was signed with the mediation of Moscow. On the basis of this agreement, the regions adjacent to the unrecognized republic came under the control of Baku. Also, the settlement of Shusha passed under Azerbaijani control. Aliyev later visited it.