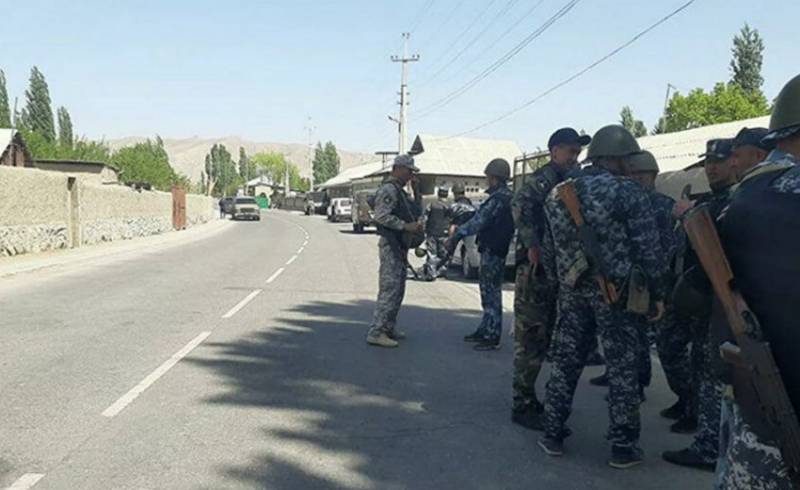 The situation on the border of Tajikistan and Kyrgyzstan in the area of ​​the water intake in the Batken region remains tense, the danger of a resumption of a full-scale military conflict remains.
The parties continue to accuse each other of escalating the conflict. According to the Kyrgyz border guards, today, on May 1, the Tajik military fired at the border settlement of Arka. The border guards took up combat positions and declared their readiness to repel the attack of Tajik soldiers. The movement of military equipment of the Tajik army to the site of the collision is announced.
Dushanbe denies all charges. According to the Tajik side, Kyrgyz militias have arrived in the Leilek district of the Batken region.
Until tensions on the border escalated into more fighting, the presidents of Tajikistan and Kyrgyzstan, Emomali Rahmon and Sodyr Japarov, held talks by telephone and agreed to withdraw troops to permanent positions. The head of Uzbekistan Shavkat Mirziyoyev acts as a mediator in the negotiations.
Meanwhile, according to experts, the border conflict between the Kyrgyz and Tajiks over water resources will not be exhausted as a result of the negotiations, it will only be possible to stifle the active phase, and even then for some time. This conflict lasts for decades, and at any moment it can develop into full-fledged military operations between the two countries, members of the CSTO, by the way, in which Uzbekistan and Kazakhstan can also intervene.
It should be reminded that the conflict on the Tajik-Kyrgyz border flared up on the evening of April 28 in the upper reaches of the Isfara River at the site of the Golovnaya water distribution point. First, local residents began throwing stones at each other, then the military joined them, after which the conflict escalated into a military clash.
The Tajik side does not report any losses; in Kyrgyzstan, 33 dead and 163 wounded were announced.