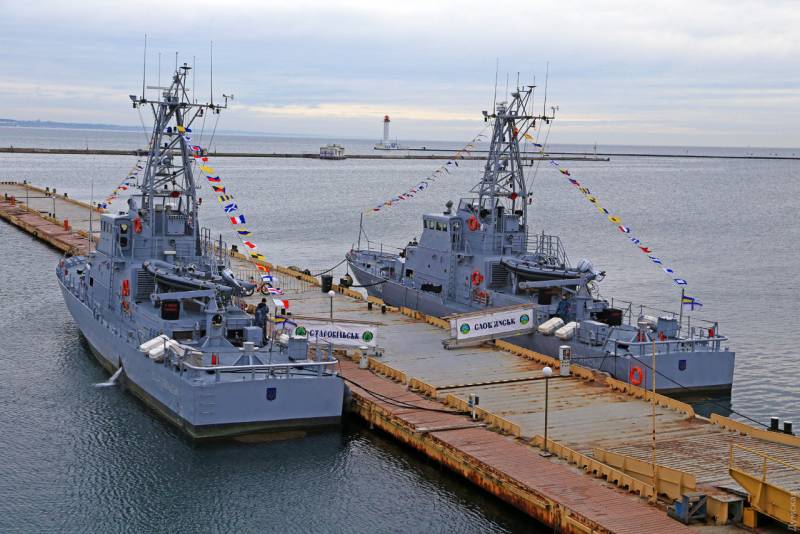 Military bases on the Ukrainian Black Sea coast, erected by foreign specialists supposedly for the Ukrainian Navy, are actually intended to track the Russian Black Sea
fleet
... Military expert Boris Rozhin told about this in an interview.
Nation News
.
According to the expert, even without accepting Ukraine into NATO, the Western military are planning to create their own infrastructure on its territory to resist Russia. An example is the naval base in Ochakov, where British military specialists are building a sonar tracking system.
The expert emphasizes that the military base in Ochakov will become the main point for tracking actions
aviation
and ships of the Black Sea Fleet.
In addition to the British, Americans have long been "registered" in Ochakovo. Back in 2017, they began construction of the Naval Operations Center, which was supposedly created for the Navy, but in fact became the center for planning US operations in the Black Sea region.
As previously stated in the Ministry of Defense of Ukraine, a new naval base of the Ukrainian Navy has been created in Ochakov. Construction and repairs were carried out by US specialists, they also carried out work on an underwater survey of the bottom and measurements in the area of ​​the new base of the Ukrainian Navy in the port of Yuzhny.
Considering that Ochakov is located only 100 km from Crimea, the American and British military stationed there get an excellent opportunity to monitor the actions of the Black Sea Fleet. It is not excluded that special forces of the US Navy, for example, "Navy seals", are based on this base, capable of receiving large ships.