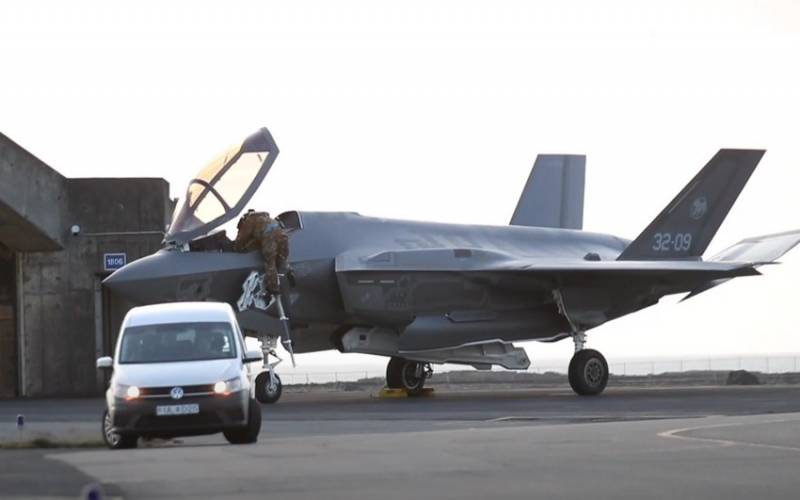 The Baltics for the first time in
stories
F-35 fighters of the fifth generation will cover the "Russian threat". The planes are in service with the 13th Air Group of the Italian Air Force, which arrived in Estonia.
As reported in the Estonian military department, on Friday the Italian 13th air group arrived at the Amari airbase on F-35 fighters, it will replace the German pilots on combat duty, who served on the Eurofighter Typhoon fighters.
The official handover ceremony will take place on Monday 3 May at Amari Air Force Base. After that, the Italians will take up a round-the-clock duty to protect the airspace over the Baltic countries, covering them from the "Russian threat". The task of the pilots of the NATO Baltic mission is to "intercept" and track air targets, i. E. Russian aircraft.
Italians will stay in Estonia for about six months, this is the period determined for the duty
aviation
groups in the Baltics, after which there is a rotation. This time will be enough for Russian pilots to better study American aircraft. It cannot be ruled out that the Italians will face frequent flights to "intercept" Russian aircraft, which "suddenly" become active in the area of ​​responsibility of the 13th Air Group of the Italian Air Force.
It should be noted that NATO aviation within the framework of the Baltic air patrol mission is also located in Lithuania at the Šiauliai airfield.