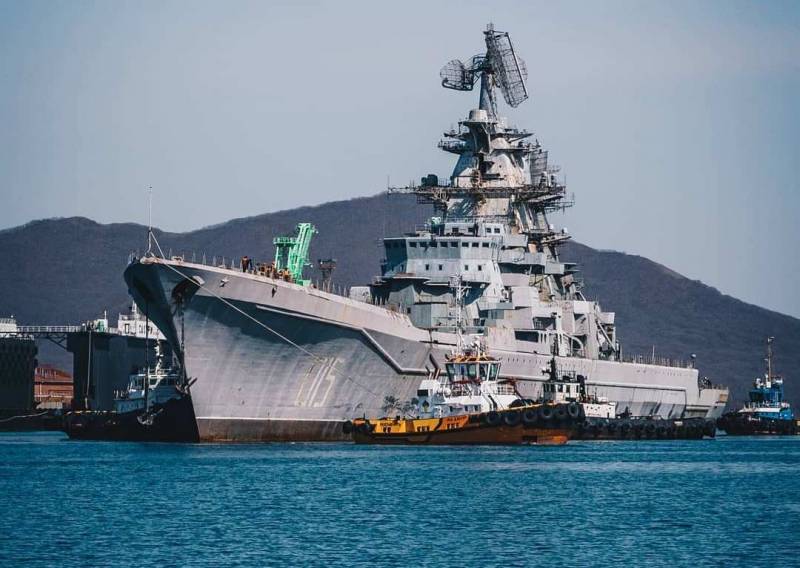 Towing "Admiral Lazarev" for disposal
Heavy nuclear missile cruiser "Admiral Lazarev" of project 11442 has been sent for scrapping. On April 30, Friday, he was towed to the 30th shipyard.
Reportedly, the cruiser was removed from its long anchorage in the Abrek Bay of Strelok Bay, after which it was taken by tugs to the territory of the 30th shipyard in the Danube village of the Primorsky Territory, where its disposal will begin. The ship should be installed on the cutting slip by the end of August this year.
In February of this year, it was reported that the contract for the disposal of the TARKR "Admiral Lazarev" with the 30th shipyard was signed by "Rosatom". The cost of disposal is estimated at 5 billion rubles, the work should be completed by November 30, 2025.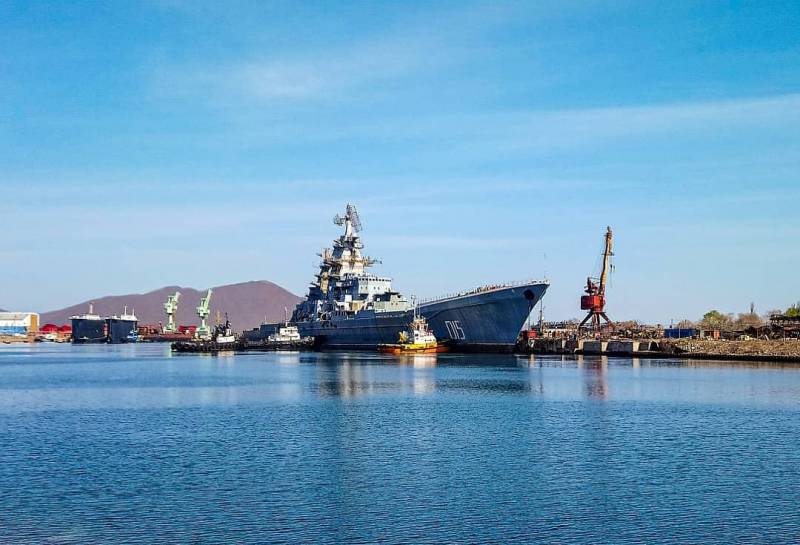 "Admiral Lazarev" at the cutting wall of the 30th shipyard
Recall that the cruiser was withdrawn from the Pacific
fleet
in 1999, and five years later in Bolshoy Kamen, nuclear power plants were unloaded from it, part of the equipment was removed, after which the ship was mothballed. In 2014, dock repairs of the ship were carried out in order to maintain buoyancy. In 2015, a decision was made to dispose of it, which had to wait another six long years.
TARKR "Admiral Lazarev" - Project 1144 "Orlan" heavy nuclear missile cruiser. Built at the Baltic Shipyard. Launched on May 26, 1981, entered the Pacific Fleet on October 31, 1984 under the name "Frunze", renamed into "Admiral Lazarev" on April 22, 1994.