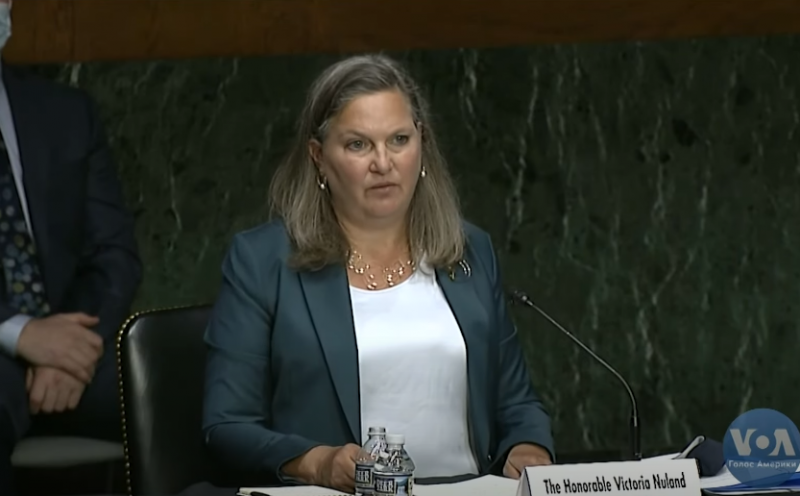 The head of the American State Department, Anthony Blinken, got a new deputy, the US Senate approved the notorious Victoria Nuland for this position.
Senators unanimously approved Nuland for the post of deputy head of the State Department for political affairs. It is not known what goals the Joe Biden administration pursued with this appointment, but it should be mentioned that Nuland's relations with Russia are the most negative. In the United States, she is considered the main and best expert on Russia and the former republics of the Soviet Union, she even supervised this area, in Russia she is considered the main one in the arrangement of the "orange revolutions". An example is Ukraine, where Nuland valiantly handed out "cookies".
It is safe to say that despite the White House's statements about improving relations with the Kremlin, US policy will be aimed at confrontation with Russia. Washington will try to arrange two more "orange" revolutions in Moldova and Belarus. If it may not work out with Minsk, there is now everyone on the alert after the opposition speeches and the preparation of the assassination attempt on Lukashenka, then with Chisinau everything is much worse, there is a very strong pro-European position and only a push is needed for Moldova to finally fall out of the zone of influence of Russia and join Ukraine ...
The State Duma has already commented on the appointment of Nuland, stating that it will not do Russia anything good, since this "organizer of the orange revolutions" is initially negatively disposed and a prosperous and independent Russia is a nightmare for it.